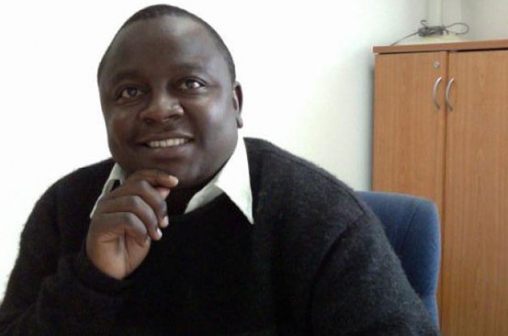 NAIROBI: The Government spends approximately more than Sh1.6 trillion on procurement annually. This means Jubilee will have spent close to Sh8 trillion on procurement by July next year, when its first term comes to an end.
And if it really kept its word to reserve a third of all tenders for youth, women and people with disabilities, it means the youth would by now have benefited from more than Sh2 trillion. That is, assuming the three special categories share the funds equally. I will not pretend to know whether that has been achieved, much as I reserve the right to observe that the only youth I have seen getting significantly rich are the well-connected ones now playing cat-and-mouse games with the assets recovery agency.
I am not a politician, so I will spare you the interminable jeremiad about what politicians tell the youth during campaigns. My beef is that, as we have been warning, the unemployed multitudes of the youth in this country are a great threat to our stability. Besides girls from Kayole and Githurai drugging men in city lodgings and crime soaring in the city, all around we are hearing the echoes of Jamaican artist Richie Spice's words:
'In the streets it's getting hot/ And the youths dem a get so cold/Searching for food for the pot/They'll do anything to fill that gap, whoo...'
The signs have been ominously there. At the Coast, we started receiving reports that old men were being lynched by mobs. These mobs, it turned out, were sons of the elderly men and women, who were killed ostensibly because they were witches. It also turned out that the elderly were being eliminated because the youth wanted to inherit property. Now, while this is purely criminal behaviour, it was also an early signal that desperation, obviously borne of poverty, was laying the ground for something sinister.
Sooner than later, outlawed sects and terror gangs started moving in, and before long the Coast and the north became a hotbed of insecurity, which sent the tourism industry crashing. Then came the political criticism that most top jobs were going to two tribes. The two-tribes narrative came with talk of exclusion in the so-called opposition zones around the country. This again was fertile ground for the enemy, with intelligence reports barely three days ago indicating that Al Shabaab was keen recruiting the youth in Western, Nyanza and parts of Rift Valley.
Read More
Make no mistake though, it would be escapist for the State to blame the Opposition for this narrative, if indeed appointments to plum state jobs tip the balance towards the backyards of Uhuruto. It is thus up to the State to reach out to the youth in these and indeed all parts of the country and create a counter-narrative, through action and a genuine empowerment programme for the youth. Personally, I have suffered over the two-tribes narrative. I have been looked at with suspicious eyes every time I bought a round at the table of men at my local. This because the impression out there is that anyone who breathes Mt Kenya air is swimming in easy millions.
Now, allow me to make a clarification, before the floodgates of hate mail from social media cowards who can't seem to agree whether I am Jubilee or CORD, as I can't be bigger than both. My point on youth empowerment has nothing to do with CORD and Jubilee, which to me are but a political red herring.
My worry is that we have a society where many young virile men cannot even keep girlfriends. They have to watch from afar as tenderprenuers in their 60s take young lasses to Tanzania on holiday. The State needs to go beyond kazi kwa vijana and NYS charades. You cannot tell me that the way to empower the youth is to have a few of them slashing grass on Mombasa Road. They are the majority voters and they want real opportunities, or "they'll do anything to fill that gap."