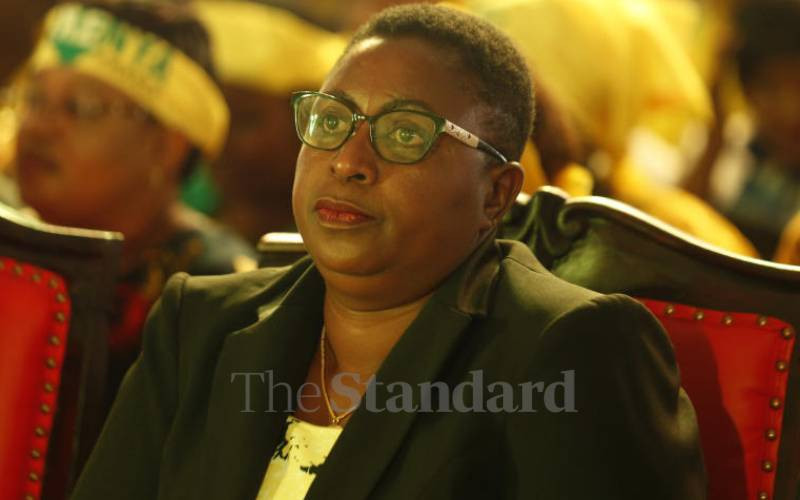 The High Court in Mombasa has declined to temporarily stop the gazettement of Malindi MP Aisha Jumwa to vie for Kilifi governorship over claims of lacking a university degree certificate.
Justice Olga Sewe directed that the petition seeking to bar Ms Jumwa from vying for governorship be forwarded to Malindi duty judge for hearing.
"I decline to give interim orders and direct that the file be transferred to Malindi and placed before Malindi duty judge at 9 o'clock tomorrow," said Justice Sewe.
Two petitioners, Rajab Menza and Daniel Chengo want the court to issue interim orders stopping the Independent Electoral and Boundaries Commission (IEBC) from gazetting the MP over claims of lacking a degree certificate.
The petitioners through their lawyer Derrick Odhiambo contend that Ms Jumwa did not produce academic papers for nomination and clearance to contest for the seat.
They said a bail assessment report filed in court on October 22, 2020, confirmed that the MP has never been awarded with a degree certificate.
The petitioners also sued the Commission for Higher Education and Ethics and Anti-Corruption Commission.
Mr Odhiambo argued that IEBC had pronounced itself on requirement for degree certificate in Johnstone Sakaja's case.
"It is simple, let the respondent (Jumwa) produce a degree certificate and we shall withdraw the case. The IEBC has pronounced itself on the matter," he said.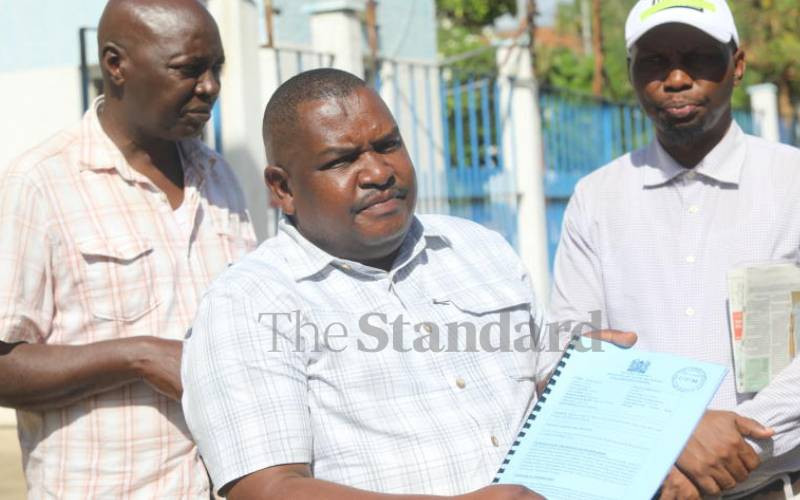 IEBC's lawyer Soni Muthee said that the High Court in Mombasa and Malindi lack the jurisdiction to hear the case.
The electoral agency filed a preliminary objection challenging the court's jurisdiction.
Ms Jumwa's lawyers Dunstan Omari and Shadrack Wamboi said that the petitioners bypassed the Malindi Law Courts.
On June 24, Mr Wamboi said that Justice Sewe lacks jurisdiction to stop the MP's gazettement by the electoral agency to vie for the Kilifi governor seat on August 9.
Ms Jumwa told Justice Sewe yesterday that IEBC Dispute Resolution Committee (DRC) has the preserve to hear the case.
Mr Wamboi said IEBC had already cleared Jumwa and the order seeking to bar her was overtaken by events.
"The court doesn't have jurisdiction of pre-election dispute which is a preserve of IEBC's DRC. The court should dismiss the petition as she gets the campaign off for her gubernatorial seat," he said.
The petitioners want the court to find that the nomination of Ms Jumwa by UDA does not meet the minimum qualifications to be cleared by the IEBC to contest for Kilifi governorship for lack of a degree from a university recognized in the country.
They also want a declaration that the MP does not meet the requirements of Chapter Six of the Constitution on leadership and integrity, specifically Article (75) (1).