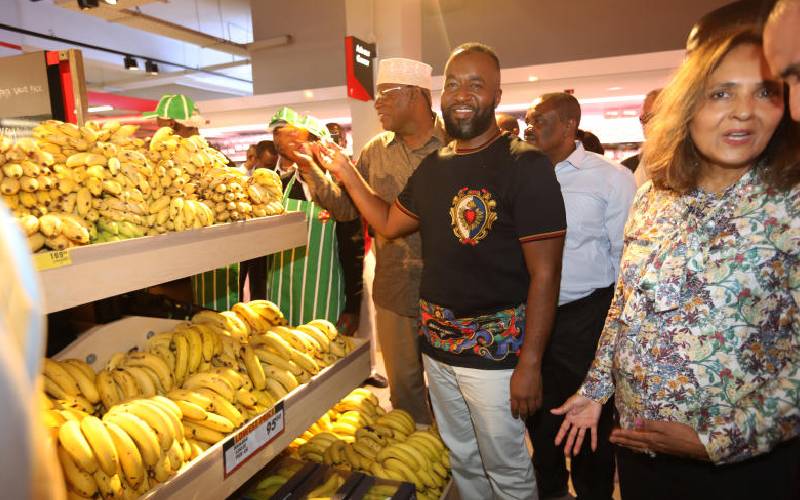 Mombasa Governor Hassan Joho has been named the Business-Friendly Governor of the Year by the African Leadership Magazine. He is a joint winner with Governor Ifeanyi Okowa of Delta State, Nigeria.
All winners and runners-up will get an award trophy and be formally decorated with the instruments of the honour at the 7th Africa Summit – London 2022, which will be held at the House of Lords, United Kingdom, on July 4.
The theme will be: "Rethinking African Trade and Partnership Possibilities." Yesterday, the organisers said the selection of winners included voting online and submission of evidence.
Voting was responsible for 65 percentage points and supporting evidence was responsible for 35 per cent.
"This award is a recognition of various reforms we have put in place as Mombasa County Government in the past 10 years. Ours is the most business-friendly county not only in Kenya but clearly even in Africa," said County Chief Officer for Trade, Tourism and Investment Asha Abdi.
Ms Abdi listed reforms like the county e-services – a one-stop-shop digital portal for business registration and payment of rates, and tax relief for artists, youth, women and persons with disabilities.
"We have also recalibrated our country from just a tourist destination into a meetings, incentives, conferences a exhibitions (MICE) hub. This is besides our sister-city programme with other international cities," she said yesterday.
She said 90 per cent of the county business processes have been automated. Another key plank is the Sh100 million fund targeting Small and Medium Enterprises (SMEs) and persons with disabilities.
"All these have changed the business architecture of Mombasa. Vision, commitment and ambition are our driving factors. We are glad to have established a solid foundation for future administrations," said Ms Abdi.
Other Kenyans on the list include James Githii Mburu, the CEO, of the Kenya Revenue Authority – Runner-up as the African CEO of the Year.
The Energy and Petroleum Regulatory Authority, Kenya was also named the Energy Regulator of the Year.
The African Business Leadership Awards (ABLA) 2022 is now in its seventh edition.