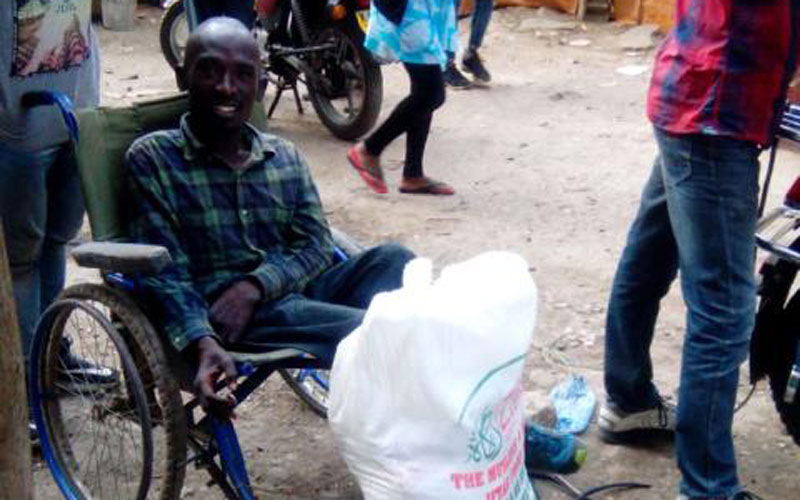 It was widely expected that this Ramadhan, devoid of the Covid-19 restrictions, would be normal, only for tough economic times, coupled with a crippling drought, to get in the way.
People are grappling with high cost of living and, therefore, spending less time in worship as they look for jobs and provide for their families.
However, in trying to alleviate the suffering of the poor, and in the infinite wisdom taught to Muslims by Prophet Muhammad, charity is making quite a difference.
For the third year running, Jamia Mosque Committee once again embarked on a food distribution drive in various areas within Nairobi. Over 1,000 families in various areas, including Kibera, Mathare, Majengo, Gachie, Githurai and Deep Sea slums in Parklands benefited from the exercise.
Corporate establishments such as the Embassy of Saudi Arabia and Stima Sacco came in to support the campaign.
The rise in food prices and the continuing shortage of fuel has kept basic commodities, such as cooking oil and wheat flour, which are essential in many households during this month, out of reach for many families.
Many arid areas in the country, particularly in Northern Kenya, have been experiencing a biting drought, which has led to the death of thousands of livestock – the main economic mainstay for nomadic communities.
Thousands of people are staring at starvation as putting food on the table for many families is increasingly becoming difficult.
To cushion the suffering of Kenyans, various programmes have been initiated by Muslim organisations this month.
Zakat Kenya, through its 'Muslims for Muslims' initiative, organised a charity walk from Masjid Salaam in Nairobi's South C area to Sir Ali Muslim Club in Ngara to raise funds to feed at least 5,000 families during the month of Ramadhan.
Beneficiaries were provided with a food package to last them the entire month. Similar programmes to assist the less fortunate are being undertaken by various Muslim organisations.
They include Ummah Foundation, Maahad Dawah Organisation, Al Khair Foundation and Kisumu Muslim Association (KMA).
It is worth mentioning that these initiatives are not entirely confined to Muslims but have also benefited people from other faiths.
Speaking on the importance of supporting the less fortunate, Jamia Mosque Deputy Imam Sheikh Jamaldin Osman quoted Prophet Muhammad: "He is not a true believer who eats to his full while his neighbour goes hungry."
As he appealed to those with means to come out and help the less fortunate, Sheikh Abdulrahman Ishaq, the Imam of Parklands Mosque, said; "Things are difficult, we all know food prices have soared. It is our obligation to help our brethren".
For many Muslims, Ramadhan is an ideal time to fulfil their Zakat obligation. Zakat is an alms-giving obligation in which Muslims are required to give a certain portion of wealth each year to the poor – the equivalent of 2.5 per cent of their savings.
Ramadhan, the ninth month of the Islamic calendar, is a period of great spirituality.