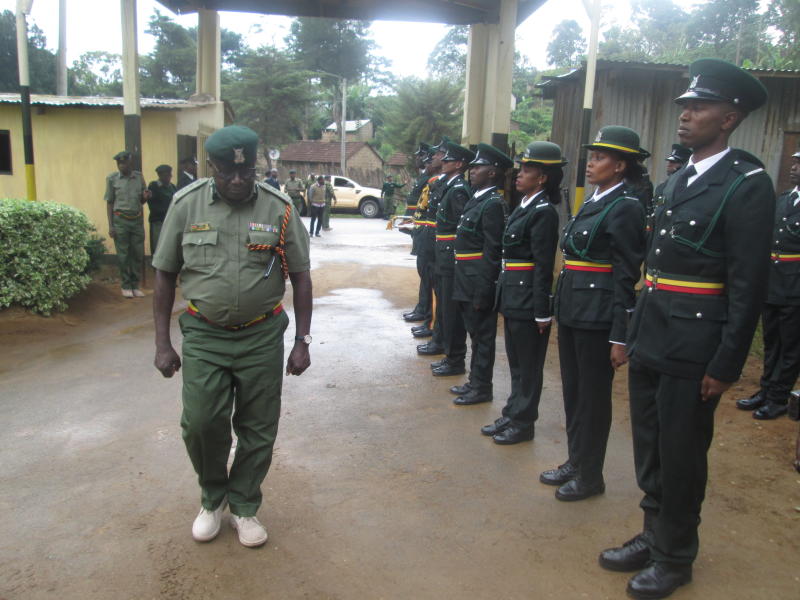 Kenya Prisons Service and the Taita-Taveta county government have established an Early Childhood Development Education (ECDE) and a daycare centre at the Wundanyi GK Prisons. The facility will cater for the rising number of children staying with their jailed mothers at the correctional facility.
Wundanyi Women Prisons officer in charge Jostinah Mwang'ombe said the ECDE centre is handling dozens of children aged four and below.
"The facility is fully sponsored by the county administration with subsidised fees. It has enrolled minors from the facility and from the surrounding community.
"The county administration also provides meals for the pupils," said Ms Mwang'ombe.
Speaking at Dawson Mwanyumba Stadium, Ms Mwang'ombe said Prisons Service has also developed courses for female inmates to enable them start income-generating projects upon release. She noted that lack of economic empowerment among female inmates remains a major challenge.
"With support from our development partners, we have been training female inmates in baking, soap making and branding of products.
The proceeds from the products are shared between Prisons Service and the inmates. When they are released, the inmates are also assisted with capital," Ms Mwang'ombe told The Standard. She said 25 inmates had graduated with entrepreneurial skills and were ready for integration into society. The courses were sponsored by Faraji Trust and Taita-Taveta Human Rights Watch.
"The entrepreneurial skills the inmates are gaining at the correctional facility will ensure that they are busy at home and never think about coming back to prison.
The aftercare services will help inmates who have completed their jail terms to re-integrate into the community," stated Ms Mwang'ombe.
The Superintendent of Prisons said the training offered by various development partners like Action Aid and religious leaders was not only a pre-release intervention but also to psychologically prepare the offenders to avoid re-offending.
Meanwhile, quarterly reports from probation officers, police and Prisons indicated that repeat offenders face a number of challenges due to a lack of preparedness on what they might encounter outside.
"It is for these reasons that Wundanyi Station Court Users Committee members came up with the idea of introducing functional after-care services within Wundanyi GK Prison to curb the challenges.