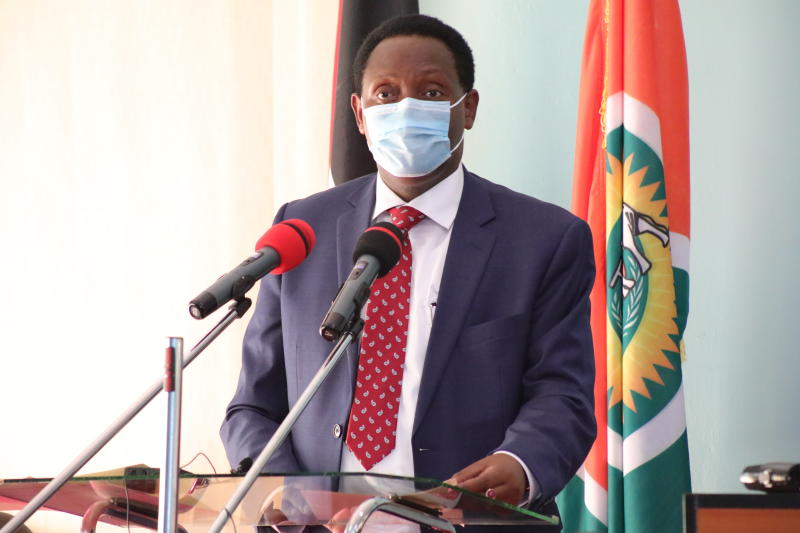 Members of the County Assembly have passed a new law to regulate quarrying activities.
The Taita-Taveta County Quarrying Bill 2021 will ensure safe and sustainable utilisation of land and environment by those undertaking quarrying activities if Governor Granton Samboja signs it into law. It will also guard against illegal quarrying.
Currently, quarrying and sand harvesting are being done in haphazardly without adhering to the existing environmental laws.
Earlier Mr Samboja had banned quarrying, sand harvesting and brick making activities on the hills and along Voi River after coming face to face with the massive environmental degradation that has been blamed for floods and landslides.
Kasigau MCA Abraham Juma, who sponsored the Bill, said it sets to establish a framework for the licensing, registration, regulation, control and coordination of quarrying.
County Assembly Speaker Meshack Maganga said the law will help fine-tune the county's revenue.
"We have enormous natural resources available like vast rocks and minerals, which are yet to be harnessed for the benefit of the local community to adequately address food insecurity, ravaging poverty and the rising unemployment rate among the youth," Mr Maganga said.
He said there was a bigger potential in the natural resources available in the county if efficiently and effectively harnessed with the right technologies and sufficient financial investment.
Earlier, the House approved the report of the Committee on Environment, Natural Resources, Forestry and Mining on the review of the Bill.
"The law provides for the establishment of a common mineral resources management association, which will be responsible for the management of common mineral harvesting activities," said Mr Juma, who chairs the Environment and Natural Resources.