Lands agency seeks to resolve Nyali school land dispute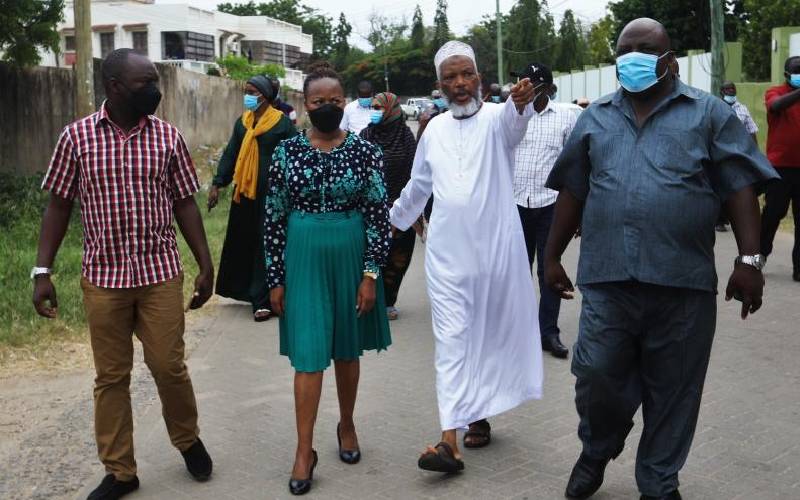 The National Land Commission (NLC) has ordered the listing of developed and undeveloped sections of a disputed 12.37-acre plot set aside for the construction of a secondary school in Mombasa County.
The commission made the order after touring the disputed land where 14 other parties, including High Court Judge Said Chitembwe claim ownership.
The visit to the disputed property confirmed several apartments had been constructed in the area. The management of Nyali Primary School is claiming the property.
School counsel Major (Rtd) Moses Waweru and board members were present during the tour.
The commission further dismissed reports that it was overstepping its mandate in resolving conflicts, saying it was acting in accordance with the Constitution to carry out inquiries, conduct interviews and collect documents on land disputes.
NLC vice chairperson Gertrude Nduku said the commission comes in when there are complaints and disputes over ownership of land.
"We are in the Coast region to carry out investigations on the process of allocation of land and disputes which have emerged over ownership," she said.
Nduku added it is the work of the commission to establish facts in disputes involving the allocation of public and private land.
She added the law gives the commission powers to receive complaints on land allocation.
"The mandate of the commission is to ensure errors in the allocation of land do not occur," she added.
She said the commission will ensure the owners of land get the security of tenure so that they can develop it.
Nduku acknowledged that the majority of land disputes in the region are historical, adding that it is within the mandate of the commission to ensure there is proper land allocation.
At the same time, she said the commission was working round the clock to resolve the row around grabbed public land in Tononoka.
"The commission is speeding up the processing of ownership documents of the land in question," she said.