Leaders urged to preach peace during campaigns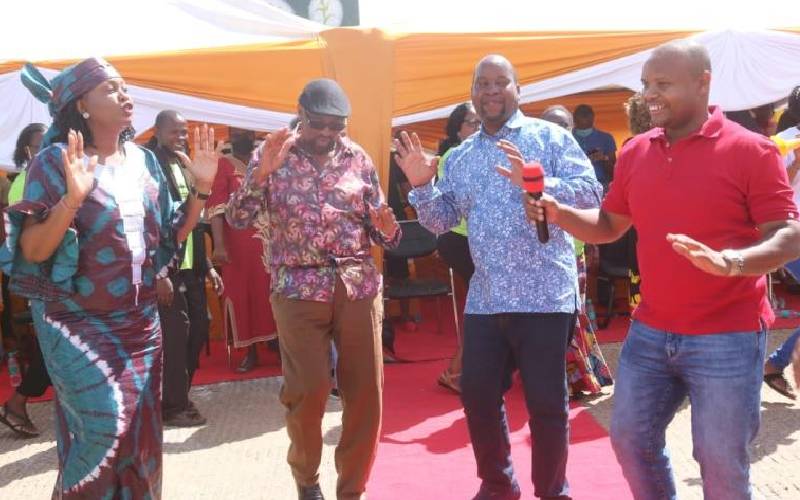 Hopefuls have been warned against incitement and political violence.
Elected leaders in Taita-Taveta have accused some hopefuls of dishing out money to cause chaos in rallies organised by their opponents.
They want the police and investigative agencies to deal firmly with those sponsoring political violence.
Senator Jones Mwaruma, Wundanyi MP Danson Mwashako and Woman Rep Lydia Haika said all those seeking elective seats should be given an opportunity to sell their agenda without intimidation.
Speaking at a burial in Mranju, Taita sub-county, at the weekend, the legislators said they would continue preaching peace.
"It is high time politicians played mature politics devoid of chaos. Those giving the youth handouts and alcohol to disrupt peace will be arrested and prosecuted," warned Wundanyi chief Constance Ndighila.
"Guide your supporters to respect the law. We want a peaceful election and we want every politician to sell their agenda because, at the end of it all, voters will make an informed decision on who to elect," she said.
Similarly, Mwashako urged constituents to vote wisely in the August 9 polls.
"There are politicians coming with goodies. Vote wisely for growth and good governance," he said.
Haika urged the electorate to use the power of the ballot to elect accountable leadership.
"Gullible youths are being used by certain politicians to cause chaos in the political rallies of their opponents and yet they do not have voters' cards. A bad leader is elected by people who do not have voter cards," she said.
She added: "Elections come and go and life will continue. You should stop fighting over politicians."
She asked voters to examine their leaders' track record and not party affiliation.
"We should all play mature politics devoid of hatred," she said.
"We support different formations. Others support Jubilee, ODM, UDA, Wiper and ANC while others back Kanu among others. But voters should interrogate aspirants' policies irrespective of party affiliation to get the best out of them," she said.