County gets Sh150m to connect more homes with clean water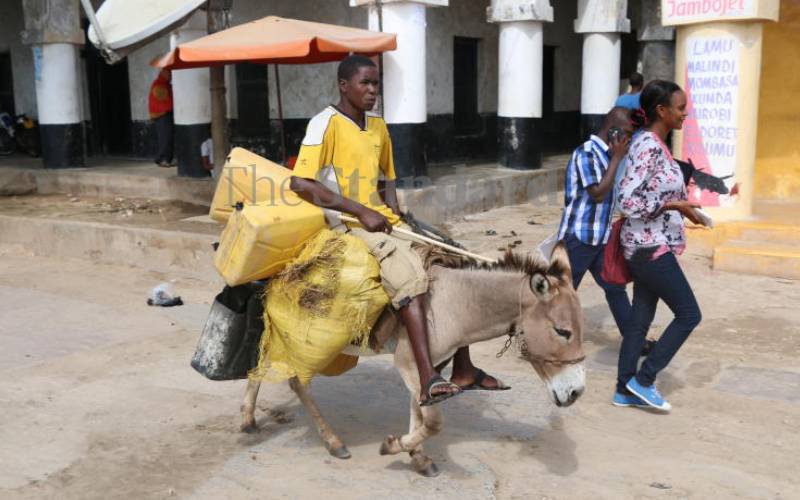 Lamu Water and Sanitation Company (LAWASCO) is set to receive Sh150 million from the Water Sector Fund in its quest to ensure residents have access to clean drinking water.
Water, Sanitation, and Irrigation Chief Administrative Secretary (CAS), Andrew Tuimur, said the national government will continue to collaborate with the county government to ensure all the residents get access to clean water.
"The steps being taken by the county government in improving water supply in Lamu East should be commended. The national government is also committed to increasing funding towards water projects in water-scarce areas such as the Boni," Dr Tuimur said.
Speaking in Lamu Island during an inspection tour of a water project in the county, Water Sector Fund Chief Executive Officer (CEO), Ismail Shaiye, said the company was committed to enhancing LAWASCO's capacity to provide fresh drinking water in Lamu.
The CEO said the money will be released next month.
The Water Sector Fund has so far financed 28 water and sanitation and eight water resource management projects in Lamu County.
"The total investment that the Water Sector Fund has made in Lamu so far amounts to Sh232,830,885 with access to fresh water being made available to 83,118 people, most of whom live in water-scarce areas," Shaiye said.
The Lamu County government has so far spent at least Sh400 million of its development budget since 2018 on water projects across the county.
The county in partnership with Water Sector Fund has so far implemented an Sh40.5 million Kizingitini Water and Sanitation Extension Project that will benefit 4,657 residents in Lamu East.
Also, in Lamu East, the Pate Marine Community Conservancy has so far received Sh6.5 million from the Water Sector Fund to implement the Shanga Rubu Djabia project which will benefit at least 25,000 residents in Faza Ward.
Lamu Water and Sewerage Company CEO Mr Paul Wainaina lauded the Water Sector Fund's efforts in ensuring residents have access to clean water.
He said plans are underway to ensure the whole of Lamu County has access to piped water by the end of this year.