Mutilated body of missing ex-army man found in toilet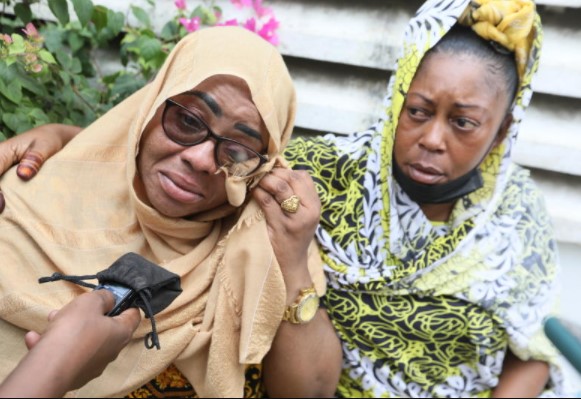 The body of a former United Arab Emirates (UAE) military officer reported missing on Thursday was yesterday found cut into pieces, stashed in a sack, and hidden in a toilet at his house in Bondeni, Mombasa.
Nagis Abdalah Fateh, 69, a Kenyan who served in the UAE military, was reported missing by the family who recorded a statement at Mombasa's Central Police Station.
Relatives and neighbours said they called the police on Saturday after sensing a foul smell emanating from his house
Police who came to investigate found Fateh's decomposing body in a sack.
Relatives and friends assisted by the police took the remains to the Coast Provincial General Hospital (CPGH) mortuary before it was later buried at Kikowani Cemetery in Mombasa.
Police sources said they were looking for his 28-year-old son to record a statement since he was the only one who lived with him. His other family members lived abroad.
Saada Fateh, a relative of the deceased, said calls made to Fateh's phone went unanswered, leading to a search for him.
"He was missing for two days at the local mosque and Madhubaha beach along Tudor creek where he would frequent for a swim," she said.
Saada said her father, who is an elder brother to the deceased, also tried to call him, to no avail.
"We even called his son to find out the whereabouts of Mzee but he said that he had travelled to his farm in Mavueni in Kilifi County," she said.
Muslim for Human Rights (Muhuri) Rapid Response Officer Francis Auma, while condoling with Fateh's relatives, called on police to carry out thorough investigations into the killing and bring the culprits to book.
"This is pure murder. We have a suspect who is currently at large. Let police leave no stone unturned here," Auma said.
Another relative, Mohamed Alawy, said Fateh left Kenya for Dubai in 1976 where he was enlisted in the UAE military.