Upgrade of key roads to Mombasa port to cost Sh2.6 billion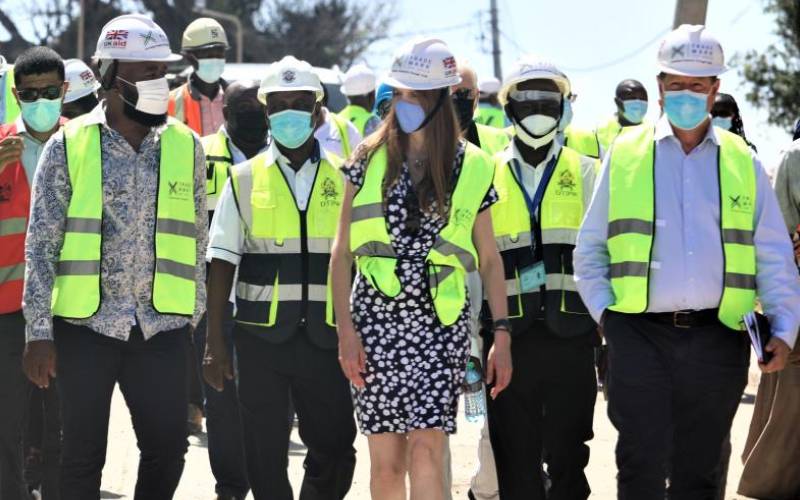 An estimated Sh2.6 billion will be spent to upgrade two key roads that would boost the movement of cargo to and from the port of Mombasa.
Kenya Ports Authority (KPA) Managing Director John Mwangemi said the Kipevu road would be upgraded at Sh2.04 billion while the Nyerere-Mbaraki road at Sh543.6 million.
He said KPA, the UK, Denmark and the Mombasa County government will finance the two projects.
Mwangemi said KPA had provided Sh1.5 billion for the Kipevu road while the UK government, through TradeMark East Africa(TMEA), had contributed Sh520 million.
For the Nyerere-Mbaraki road, both the UK and the Danish International Development Agency (DANIDA) will provide Sh499 million, and the county will foot the remaining Sh44.6 million.
Speaking on Tuesday during a tour of the two roads by the UK High Commissioner Jane Marriot, Mwangemi said the two roads would boost the cargo movement.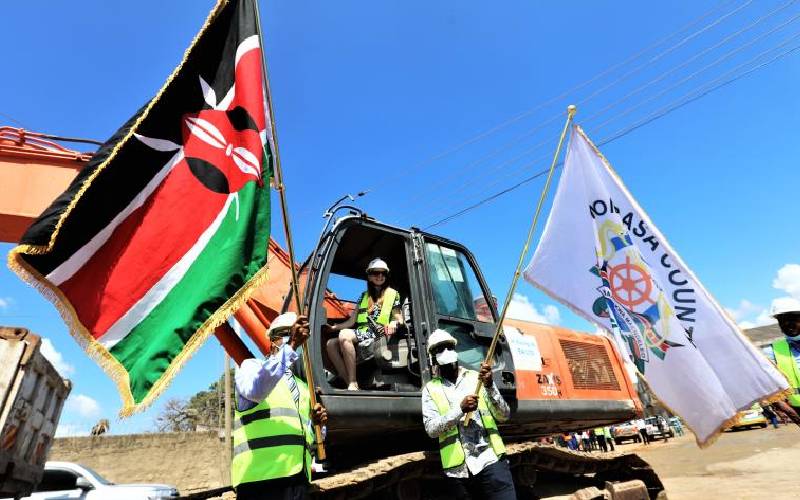 "These roads form critical arteries to and from the Port of Mombasa. They will enhance efficiency and seamless cargo movement from the port through the Northern corridor," he said.
Mwangemi said Kipevu road will be expanded to provide a seamless connection to the port and ease traffic flow.
Ms Marriot was accompanied by a delegation of officials from TMEA, led by its Chief Executive Officer Frank Matsaert and TMEA country director, Kenya, Ahmed Farah.
Marriot said her government is committed to boosting trade through Mombasa Port and across Kenya.
She said, since 2011, the UK has supported key physical infrastructure and service delivery in and around the Port of Mombasa.
"These two road projects will not only increase trade opportunities within Kenya and overseas but will help Kenyan firms seize opportunities from the UK-Kenya Economic Partnership Agreement that was ratified earlier in the year - an important part of a partnership between our two nations," she said.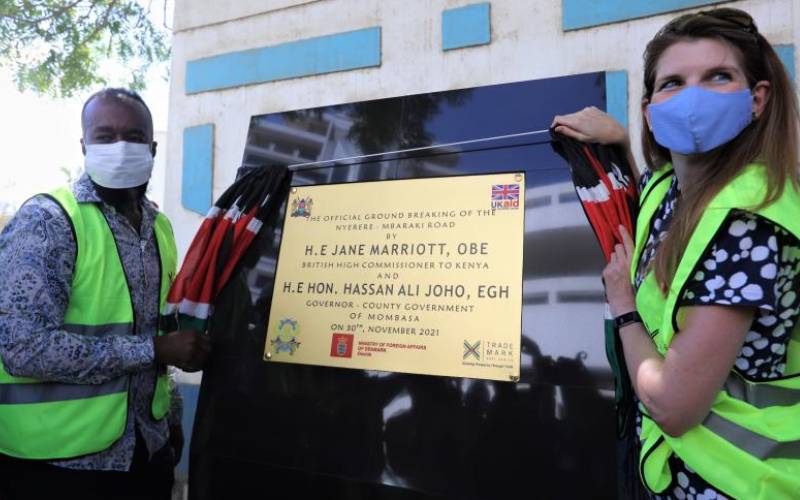 Principal Secretary in the East African Community and Regional Cooperation Kevit Desai said the projects were important initiatives to boost the efficiency of the intermodal transport system.
Mombasa Governor Hassan Joho commended the UK and Danish governments and TradeMark East Africa for being true partners to the people of Mombasa.
The Nyerere-Mbaraki road works are 60 per cent complete, according to H Young Company (East Africa).
"Once we have everything moving in the right manner, we can start talking about a 24-hour working economy which will create more jobs for our youth," Joho said.