Leaders promise Buxton project to benefit locals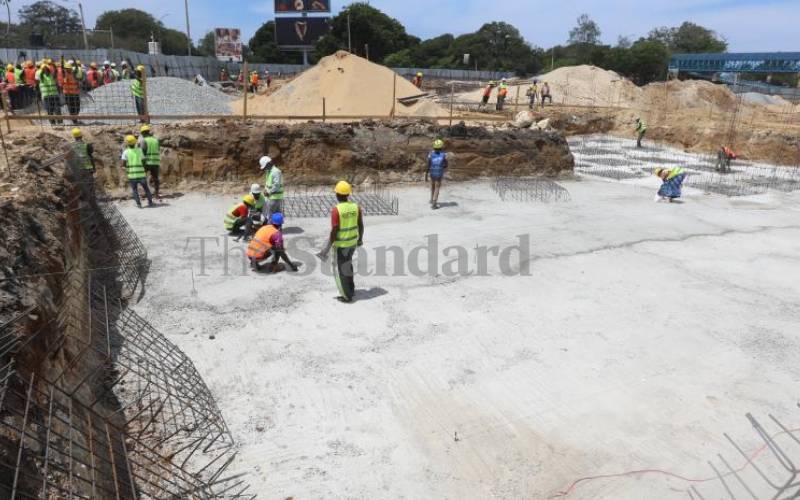 Those evicted from Mombasa's Buxton houses to pave way for renovation have been promised first priority to occupy new ones once they are complete.
Banker and politician Suleiman Shahbal has indicated that the ongoing construction of Sh6 billion houses at Buxton is on course despite opposition from some quarters.
Shahbal, who together with Mombasa Governor Hassan Joho have waded through controversy after residents and Senate challenged the manner in which the project was introduced, said he was satisfied with the progress.
Yesterday, Shahbal said the project had reached the third storey, and told those who had been removed from the estate that they would benefit through a tenant purchase scheme he and Joho were organising.
"Many thought this project would fail; but I am happy to report that it has reached the third storey and many youth have gotten employment here.
"Governor Joho and I are working on a tenant-purchase scheme to ensure tenants who lived here can use their rent to buy the houses and eventually own them," he said.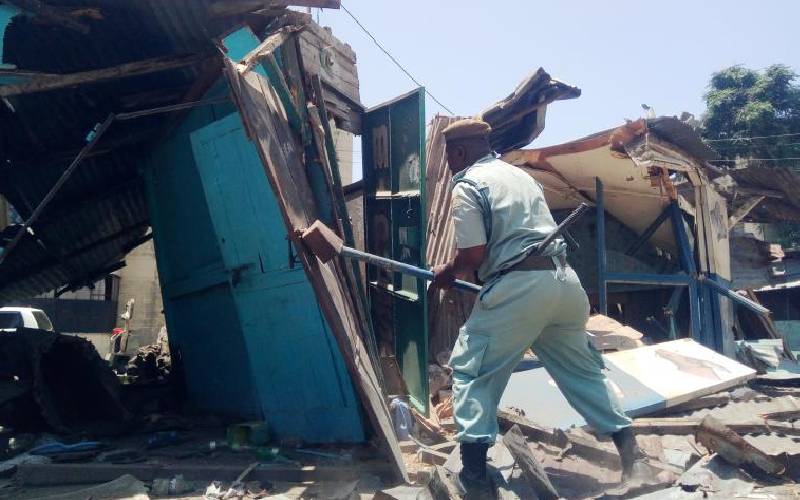 About 500 families used to live in the estate owned by the county government. Shahbal said other buyers of the 1,900 housing units under construction would see their children and grandchildren inherit them.
At the same time, Kenya Tourism Federation chairman Mohamed Hersi argued that the project was a turning point for public housing in Mombasa and a benchmark for the country.
"I am not surprised that the noise that was coming from various quarters is dying down. I can't wait to see this project become a reality. Mombasa island is full of old houses that can easily be converted into nice decent low-cost housing," said Hersi, a Coast hotelier.
Two months ago, some residents told Senate the process that resulted in the housing deal between Mombasa County government and Buxton Point Apartment that is associated with Shahbal was opaque and not subjected to mandatory public participation.
The petition prompted a visit of the project by the Senate committee on Road, Transport and Infrastructure that is headed by Kiambu Senator Kimani Wamatangi, who gave Joho 14 days to supply the team with all necessary documents on the project.
According to the committee that toured the project, compensation package and how the affected persons were to be resettled were also a major concern.
The committee also wanted documents to prove that the project went through the tendering process.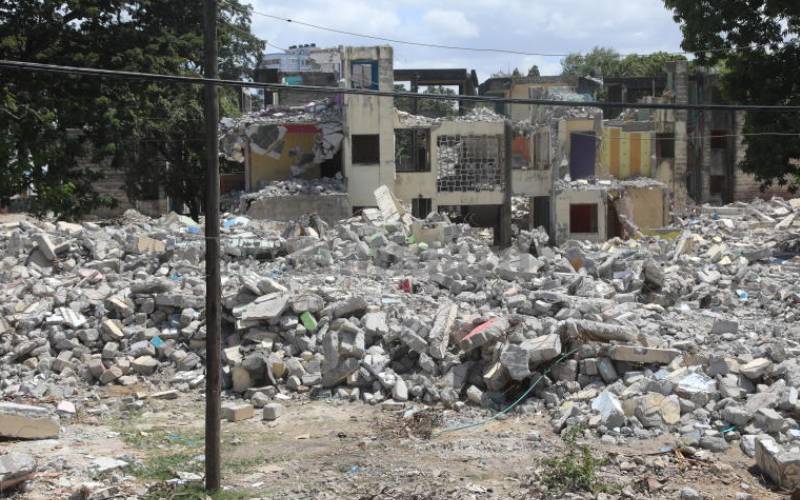 Joho had earlier appeared before the Senate on the project.
The project will have 600 one-bedroom units, 700 two-bedroom units and 600 three-bedroom units.
A one-bedroom apartment goes for about Sh1.8 million, Sh3 million for a two-bedroom unit and Sh4.2 million for a three-bedroom one.
Joho said families currently occupying the houses would be given first priority to buy the units through mortgage.