Taita Taveta County told to pay sacked staff their final dues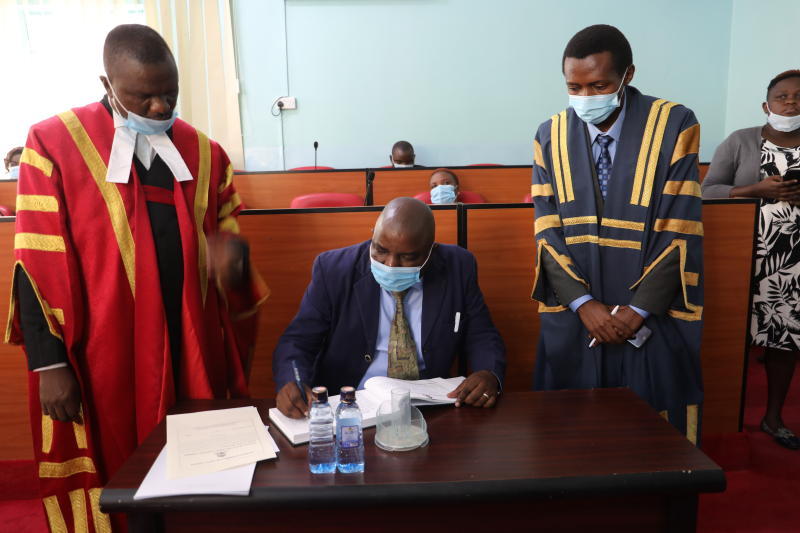 Dozens of sacked county government workers have died of emotional stress while others are suffering from mental anguish due to non-payment of their terminal dues.
At a grilling session of several executive committee (CEC) members by sectoral departmental committees of the county assembly at the chambers yesterday, the MCAs accused the county administration of aggravating their suffering by sacking workers when it took over power in 2017.
Last year, the county laid off about 1,000 workers inherited from the defunct administration in a move aimed at reducing the bloated workforce and huge wage bills.
Without giving the actual figures of those who have so far died, the MCAs told the Executive that the sackings of county staff had affected the delivery of quality services. Among the departments affected are health and education.
Wundanyi-Mbale ward Rep Stephen Mcharo shocked the Executive members during the grilling session when he claimed that so far his ward has buried three former employees who died of alleged emotional stress after they were laid off.
Among the CECs grilled over the poor performance of their departments included John Mwangeka (Health) and Laban Mwashighadi (Public Service, Administration and Devolution).
The county has 10 Executives and several County Chief Officers (CCOs), with some lined up for grilling this week.
"In my ward, I have so far buried three former workers who have died of stress. Dozens of the dismissed workers are yet to be paid their terminal benefits despite filling forms," Mcharo told Mwashighadi.
Mcharo added: "The dismissed workers met the Executive and were promised to be paid their dues but to date nothing has been done," the Wiper party legislator told the CEC and board members.
County Public Service Board vice-chairper Sabina Maghanga said the workers will be paid severance allowances for the period they had worked.
"The board is about to finalise issues concerning the long-serving casuals; we have already set aside severance allowances to pay them," she said.
Wusi-Kishamba ward rep Justine Juma Mwamba noted that Covid-19 had compounded the mental health disabilities as the pandemic had led to the loss of jobs among the productive youth.
Nominated MCA Frank Mmare (Jubilee) noted cases of madmen loitering in trading centres have been on the increase.
Reverend Mmare accused the county administration of aggravating mental health problems by sacking workers when it took over power in 2017.