Stop killing your relatives over witchcraft claims, youth warned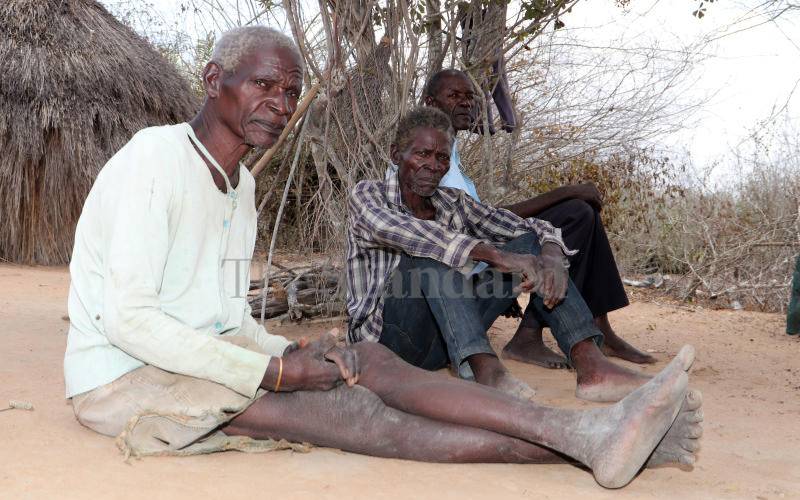 Police are yet to arrest the youth behind the murder of three relatives at Rabai in Kilifi County.
The three, a couple and their relative, were killed on October 18 over claims of practising witchcraft.
Yesterday, Rabai police commander Fred Abuga said the police had identified the suspects behind the killings but were yet to make arrests.
The three relatives were attacked and killed at night while asleep in their houses at Kinung'una in Rabai.
Abuga said the three had earlier been accused of practising witchcraft by the youth who are still on the run.
"The attackers raided the village at night and slashed the victims with machetes. Our investigations have settled on certain suspects who we are pursuing and hope to make arrests soon," said Abuga.
He said such incidents are witnessed once in a while since the belief in witchcraft was still rife in the area.
Meanwhile, Coast Regional Commissioner John Elungata called on the youth to stop the killing of their parents over claims that they were practising witchcraft.
Elungata said it was retrogressive for the youth to spread fears over witchcraft, only to kill their elderly kin in a bid to inherit their property.
"It is unfortunate that at this time when many people have embraced Christianity and Islam, youth are spreading fear over witchcraft," he said.
Elungata said the security officers had been directed to arrest relatives suspected to have planned the killing of their elderly parents.
"The situation has improved. But security officers have largely been directed to deal firmly with relatives killing their elderly kin," he said.
Karisa Mwarandu, the head of the Mekatilili Resource and Rescue Centre in Malindi sub-County, said the killing of the elderly over witchcraft claims was on the rise.
He said a 2011 survey revealed that at least 400 people are killed annually, and 1,000 others face threats after being accused of practising witchcraft.
Some elders have sought refuge at the Mekatilili and Godoma rescue centres in Kilifi County, and others have fled their homes to unknown places after facing death threats.
Reports about the killing of the elderly are also rife in Kwale County.