Maritime Wages Council formation to rekindle hopes of seafarers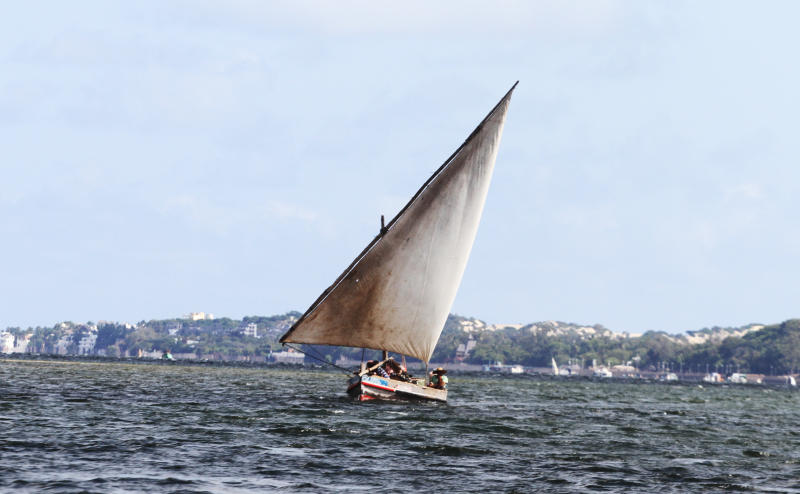 Kenyan seafarers have welcomed the recent formation of the Maritime Wages Council.
They said the move marks a step towards better employment conditions for Kenyan seafarers.
"The merchant mariners have been exploited for years through underpayment and abandonment by rogue ship owners while still aboard vessels," said Andrew Mwangura, former General Secretary of the Seafarers Union of Kenya (SUK).
Mwangura said local seafarers have suffered from social dumping caused by some rogue recruitment agents that have teamed up with shipping companies to fleece seafarers of deserving pay.
"We applaud the Kenyan government for this very noble initiative which will end maritime slavery by reviewing pay and working agreements of the seafarers," Mwangura said.
The move to develop new laws and regulations to govern the sector is aimed at ensuring better working conditions for more than 7,000 merchant mariners.
The Maritime Wages Council will ensure all seafarers are paid the recommended salary, according to the International Labour Organization (ILO) minimum pay for an Able Seaman (AB) of $641 (Sh71,118) as opposed to the current $180 (Sh19,971) a month.
Mombasa shipping expert, Mwinyi Jahazi, was named by Labour Cabinet Secretary Simon Chelugui to lead the newly constituted Maritime Wages Council.
The new council will work with owners of shipping companies that have employed Kenyans to better their terms and conditions at work.
Mwangura said time is ripe to motivate thousands of marine pilots and merchant mariners subjected to different terms and conditions of service in harbour vessels, tankers, jack-up barges, cruise ships, bulk carriers, offshore oil rigs, fishing vessels and cargo ships.
"The Wages Council will check on the implementation of the set salary structure to attract more people to the sea employment. Kenya needs to set internationally accepted safety nets, reliable payment wages and ensure Merchant Navy Officers and Ratings work with recommended eight hours a day unless they are paid for overtime," he said.
Mwangura said the new council must set up a wage regulation order that focuses on minimum wage standards, regulates other working conditions for specific categories of seafarers, including vacation leave, sick leave and special leave.
He said the regulation order should reflect natural increases in wages and improvements to living standards, adding that the legislation should be a key part of Kenya's maritime legal framework.
"Its provisions should apply not only to employees onboard ships regularly operating within the territorial waters of Kenya but also to employees working aboard foreign ocean-going merchant ships and on offshore oil rigs and oil platforms," said Mwangura.
Globally, the International Labour Organisation (ILO) minimum monthly basic wage figure for an able seafarer is $618 (Sh68,567) as of July 1, 2019, $625 (Sh69,343) as of January 1, 2020, and $641 (Sh71,118) as of January 1, 2021.
The terms apply to all seafarers, including those employed aboard all ocean-going vessels, jack-up barges, coastal ships, cruise ships and commercial yachts.
On average, a less than O level is the highest level of education for an ordinary seaman.