At 73, Khalifa isn't about to stop his fight against merchants of impunity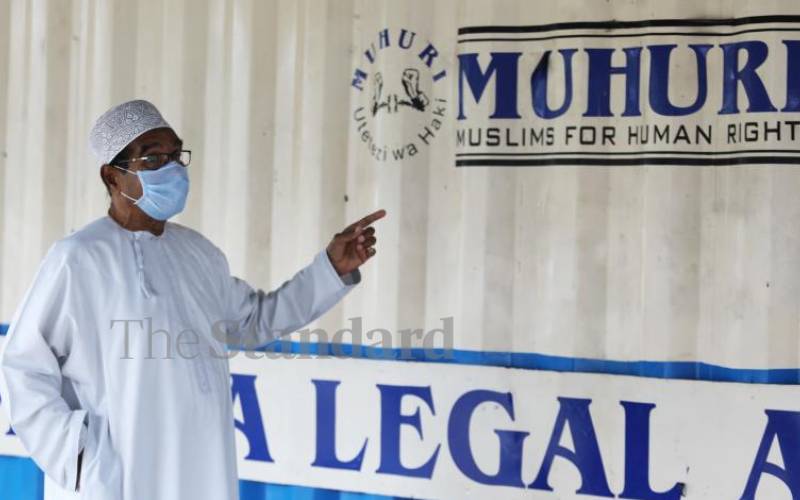 Khelef Khalifa, the chairman of the Muslims for Human Rights (Muhuri), has been a towering figure in civil society circles for 30 years and he is not about to hang his boots.
Peers regard him as the father of human rights crusaders at the Coast, as he continues to grow strong in defending the public good.
Khalifa, 73, has filed many big and sensitive cases in courts as part of the battle to defend the public interest and the Constitution. He says he is driven by the passion to hold government to account whenever human rights are violated.
"Human rights activism is all about passion, courage and impartiality. When I was called for an interview for the position of commissioner for the Kenya National Commission on Human Rights, I presented newspaper cuttings of what I had done because I did not have big academic certificates. I served as a commissioner for three years from 2003," he says.
One of his big cases was the one challenging the list of returning officers and their deputies in the run-up to the repeat presidential election of October 26, 2017. He argued the list had not been presented to all participating political parties two weeks before the poll as stipulated in the Elections Act.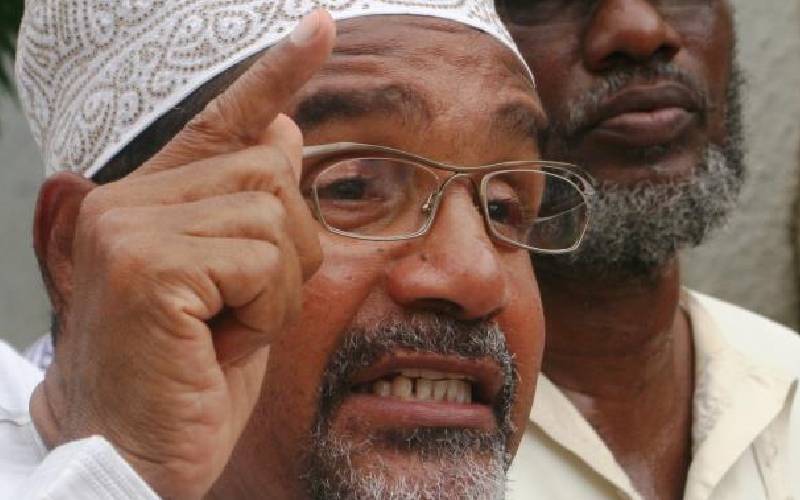 The case generated heat in the Judiciary and Executive after High Court judge George Odunga nullified the list a day to the election, forcing then Court of Appeal president Kihara Kariuki to hurriedly set up a bench of three judges after 6pm to overturn the ruling.
"This is one of the big cases I have pursued with a passion to protect the Constitution. The Court of Appeal cannot hear a case without all the parties present in court. That case was heard after 6pm with only the AG and the Independent Electoral and Boundaries Commission," says Khalifa.
"We were not aware of the appeal and were not represented in court. We are going to revisit this matter and file a case in court in the coming weeks."
After the 1992 General Election, Khalifa led a court case in which they sought to have results at the polling station declared final and the results should only be taken to tallying centres for tallying purposes.
He says this was a major step in electoral reforms as it stopped rigging through interference with ballot papers during transportation to the tallying centres.
Another key court case was between 2013 and 2014 when he challenged a government requirement that people with three Islamic names had to offer additional information before they could be recognised as citizens when applying for passports or ID cards.
"This requirement is no longer there after the court ruling in our favour in Mombasa. People with three Islamic names are only required to present the national identity card of their father or mother to be recognised as citizens," Khalifa says.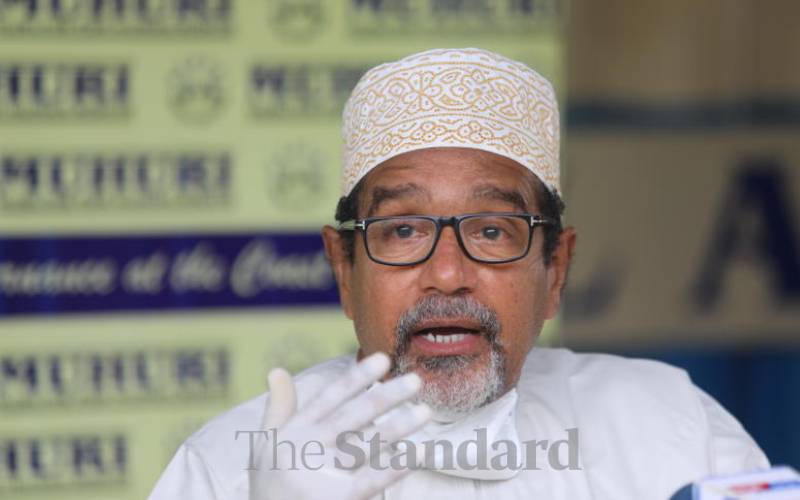 Khalifa and civil society activists in Mombasa say they saved the seaside Mama Ngina Waterfront recreational park in the 1990s after it was allocated to a powerful Mombasa politician and several other individuals and organisations.
"Seven of us decided to face the government and we pulled down a perimeter wall erected by the politician. We were arrested but we did not relent until we saved the park from the hands of grabbers," he says.
Caleb Ng'wena, who was arrested with Khalifa and the other five activists for demolishing the wall, describes the Muhuri chairman as a fearless, passionate crusader and mentor.
"We mobilised youth to demolish the tycoon's wall without using money. We had a passion for human rights. Khalifa insisted we should not give the youth handouts," says Ng'wena.
Muhuri's Rapid Response Officer Francis Auma, who has worked closely with Khalifa for 16 years, describes him as steadfast and a true defender of human rights who respects the law and battles its violators.
"He has been locked up and beaten several times. He has backache sustained in the course of defending human rights. We have the courage and stand tall because of him," says Auma.
Ulinzi Stars go past Posta Rangers
Ulinzi Stars came from a goal down to gun down Posta Rangers 2-1 in a scrappy FKF Premier League match at ASK Nakuru Showground on Sunday.