Father says his relatives accuse him of sacrificing son in religious ceremony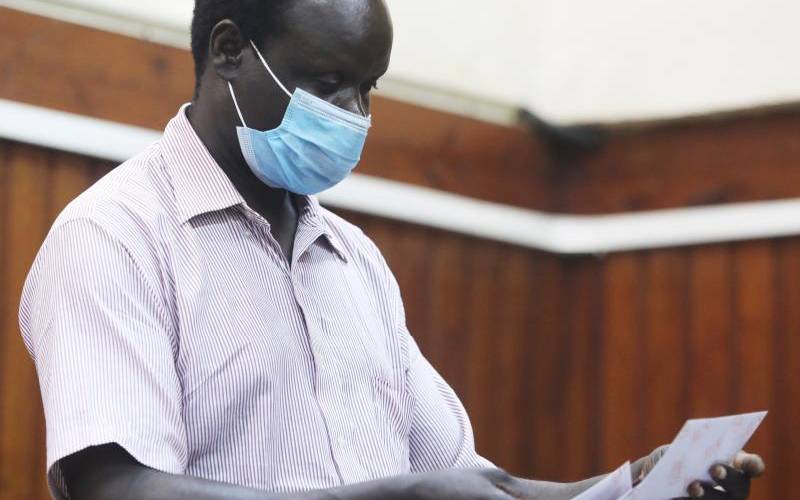 A distraught father whose son was found dead in a pastor's car in Mombasa told a court that his extended family and villagers in his rural home believe he sacrificed the boy.
Richard Wasike told Mombasa Chief Magistrate Edna Nyaloti that he cannot travel to his rural home, fearing reprisal from those who think he donated the six-year-old boy for a religious ritual.
The corpse of the boy, Emmanuel, was found inside a pastor's car at Ushindi Baptist Church in Mombasa's Likoni area on February 26, 2018.
According to Wasike, the boy had attended mass at the church in the morning but disappeared for close to 12 hours before he was found dead in the car.
Wasike told the court his children left home earlier than him on February 25, 2018, for a church service and he followed them later.
However, by evening, Emmanuel had not returned and they began searching for him.
He said the search went on until Monday morning when his wife called to tell him that he was needed in the church. "On arrival, Reverend Maundu told me to go to the police station because my son had been found," Wasike said, adding he later saw his son dead in the car.
A judicial inquest was formed to establish the circumstance surrounding Emmanuel's death, after the family said the police were unwilling or reluctant to probe the matter.
According to the then Likoni DCIO Charles Onyango, a postmortem established that Emmanuel died from suffocation. But the family want CCTV cameras stationed at the parking lot examined. "There could be a conspiracy by the church to conceal the death of my child," Wasike said.
Meanwhile, Ushindi Baptist bishop Joseph Maisha told The Sunday Standard that the police had investigated the CCTV cameras but found they were not functional, and "the expert who installed the cameras told them the information had been overwritten."
[Kelvin Karani]