Operation to tame Coast gangs begins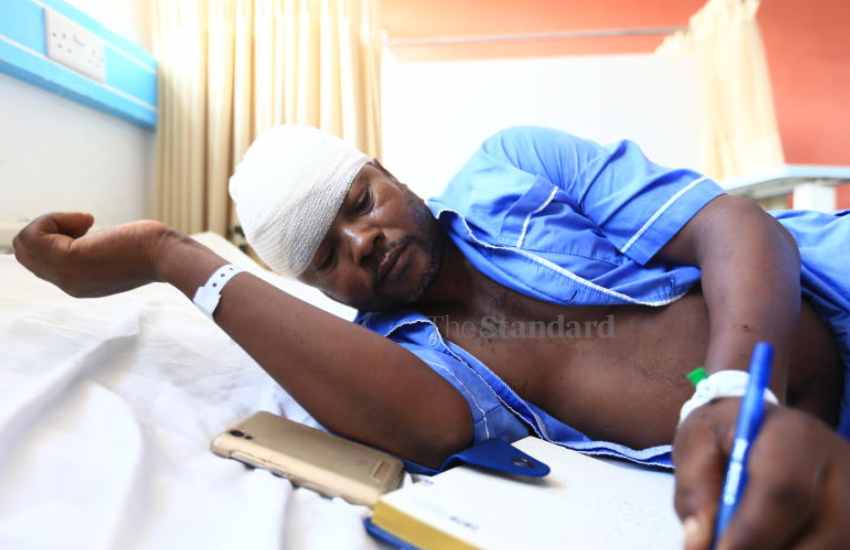 Security agencies have moved in to break criminal gangs regrouping in parts of the Coast region ahead of the 2022 General Election.
The groups, said to be allied to some political leaders, have been recruiting youths, with some gangsters already causing mayhem within estates and the public transport sector.
It is a situation that has now seen a top officer well known for the way he dealt with Mungiki militia moved to the region to bring the gangsterism to an end.
Paul Ndambuki, a crime-buster from the Directorate of Criminal Investigations (DCI), replaced Coast Regional Police Commander Gabriel Musau, who was transferred to Police Headquarters.
Musau, who served the region for only seven months, handed over to Ndambuki on Wednesday.
Top on the incoming boss' in-tray is the deteriorating security situation in the region, especially in Mombasa, where reports reveal a rise in the number of juvenile gangs.
Reports from security agents in Mombasa show that several criminal gangs have formed in different parts of Mombasa.
Likoni's Msikiti Nuru, Bakery, and Masjid Maweni have been cited as areas with the highest number of gangs whose members are even bailed out by some of the politicians when arrested.
Locals and security agents have identified them as Buffalo, team Shiranga, Chicago Bulls, Jamaica, The Military, and Kitimboni.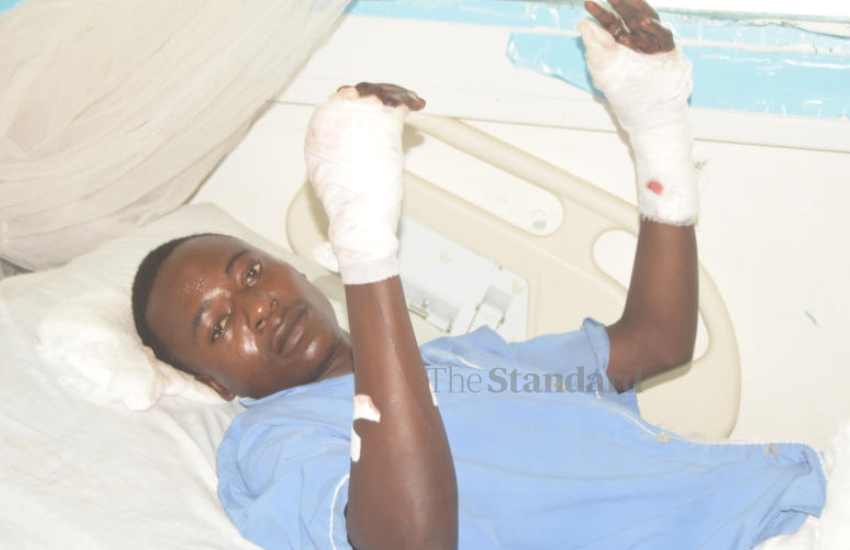 Other criminal gangs are the Empire, Russia, Chaka to Chaka, Wajukuu wa Bibi, Camp Nu and Hatuchelewi. It is these groups that are now linked to rising cases of crime in the whole of Likoni.
In Kisauni, the areas where these gangs are flourishing are Magodoroni and Mshomoroni.
Here residents are robbed and maimed in daylight.
Wakali Wao, Wakali Kwanza, and 88 Battalion are in control of these areas and they attack and rob people daily, according to security sources.
Security agencies estimate that there are more than 140 criminal gangs operating in all Mombasa County's six sub-counties. Some of the new gangs are offshoots of the old ones that pretended to have ended operations in the area.
The juvenile criminal gangs were identified after a mapping exercise carried out by security officials from mid-last year.
Yesterday, Mombasa County Police Commander Stephen Matu said a multi-agency team has begun operations to deal with the gangs and more than 60 suspects have been arrested.
"I cannot comment on the report but we have begun an operation to eradicate these gangs terrorising residents in Kisauni," said Matu.
Junior police officers said the operation began after the report was shared last Monday.
A fortnight ago, two criminal gangs roamed freely, slashing residents of Likoni's Peleleza area, injuring seven people.
"There is an escalating threat to security posed by criminal gangs in the county, especially in Mombasa. There are increasingly intended attacks in Likoni Sub-county and stern action needs to be taken,'' states the brief to the chiefs and sub-chiefs.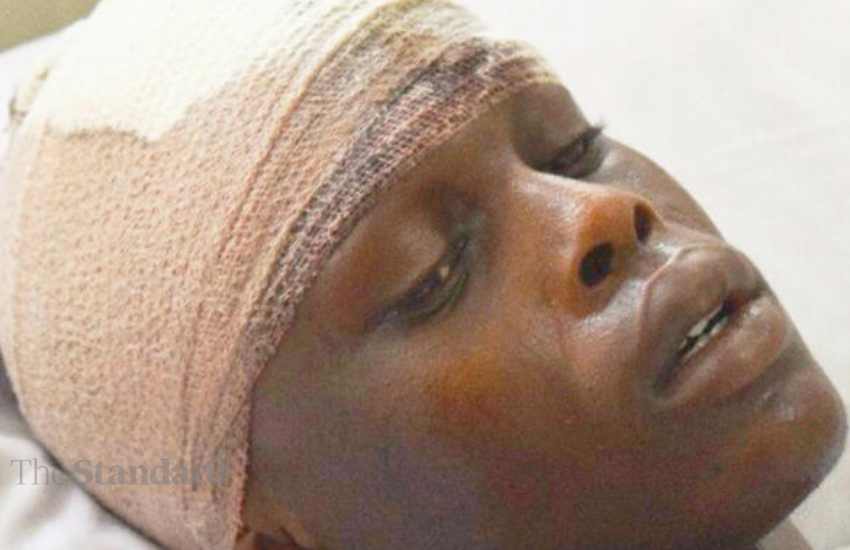 Security analysts warn that the numbers of criminal gangs in Mombasa are expected to increase as the country heads towards 2022 polls if action is not taken early enough to stop them.
Africa's security expert George Musomali said the security officials in Mombasa have been grappling with the gangs for quite some time now, but they (gang) resurfaced after hiding for a short period.
He said the majority of the gang members are school dropouts who engage in drug abuse.
"Some are positioning themselves to be hired for political campaigns," said Musomali.
Along the old Malindi road, areas like Mla Leo, Barsheba, Mwandoni, Kwa Dobi and Hongera are under the dominion of Wakali Kwanza and Wakali Wao, who have been wreaking havoc that has seen some residents flee for their lives.
"It is a surprise because some of these young boys and girls are people we know. We know their parents and even where they hide. But we cannot dare to come forward and report because they kill," said Halima, a trader at Barshaba, who requested to be identified by her first name only.
She said the groups are well networked and know whoever informs the police about them.
Wakali Wao and Wakali Kwanza gained notoriety in 2014, but Kisauni residents say the gangs began operations in 2011.
It is these two gangs that security officers say have disintegrated into several others such as Wakali Kweli who are based in Bamburi, Wakali Che based in Vietnam area in Bombolulu, and Wakali Pesa.
Other gangs, according to the police officers interviewed, are Kapenguria Six, Wajukuu wa Bibi, Young Thugs, and Chafu that operate in Likoni, south of Mombasa Island.
Gaza and Spanish Spata gangs are terrorising residents in Changamwe while Born to Kill, Vietnam, Akili za Usiku, 64 Gang, Memory Gang, Watalia Gang and Crazy Boys roam the county extorting residents and even killing with impunity.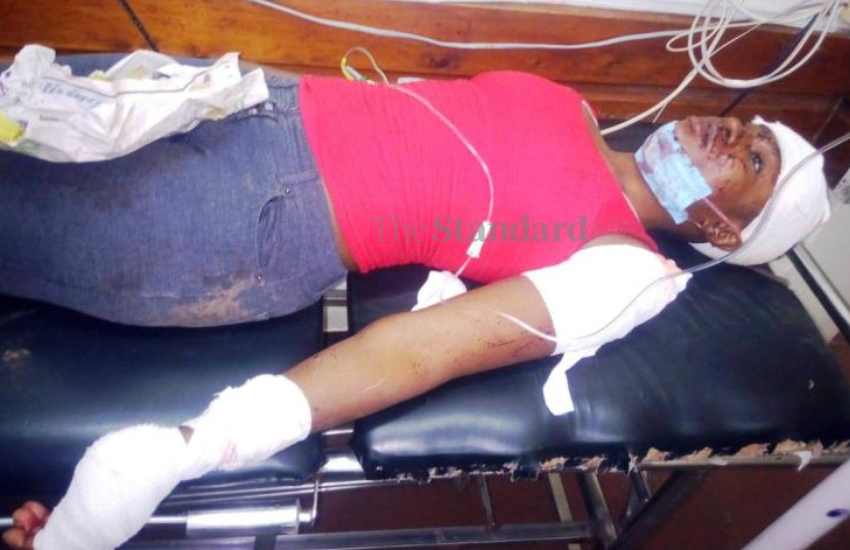 Sources within police have blamed local leaders for funding the criminal gangs either with proceeds of drugs or other illegal businesses.
Some politicians are also said to intervene to have arrested criminals released, a move some police officers claim has affected their morale.
"Let's be realistic and tell the truth. Whenever some of the suspects are arrested, expect to get a call from a senior politician or an influential person to release them. What do you do other than to comply or be moved out of that station? You will find yourself somewhere you won't believe,'' said a former OCS who has since been transferred after he defied orders to release some of the gangsters.
The source told The Standard each and every local politician in the county has their own group, with majority starting as football club members only to graduate to militia groups.
"Each of these politicians you are seeing here has their own groups. For example, when an arrest is made in different parts of the sub-county, you will receive a call from different politicians and that is when you will realise these people are not alone," added the officer.