County halts land division over title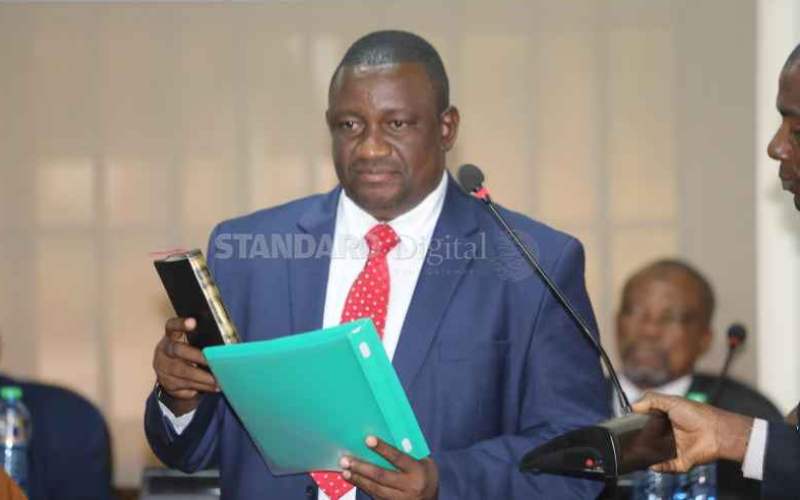 Kwale County government has stopped attempts by private surveyors to sub-divide 999 acres on behalf of three tycoons claiming ownership.
Governor Salim Mvurya said documents on the property that covers five villages in Shimoni produced by the surveyors were not genuine.
"The documents indicate that the land title was issued in 1907 which is about 114 years ago. Which government gave them the land? Because Kenya became a British colony in 1920," he posed.
It is believed that the plot in Shimoni, which houses over 2,000 families in Kichakamkwaju, Gunyu, Panama, Madiba, Pongwe and Makonzin was secretly allocated to the three individuals in 2018, sparking fears among locals.
A move by the private surveyors to access the property on Monday was met with resistance as locals vowed not to allow any of them into the area.
But, Mvurya said his government was not aware of the alleged allocation of the land either in 1907 or 2018.
He asked Lunga Lunga Deputy County Commissioner Hussein, A Hussein, not to facilitate the grabbing of land from locals.
Mr Hussein confirmed that surveyors went to the dispute but denied any confrontations.
"I have heard that the surveyors went to the disputed land in Shimoni but no incidents have been reported," he said.
The county government, Mvurya said, will involve the Ethics and Anti-Corruption Commission (EACC) over the issue.
A resident, Mwinyi Madzumba said the land was initially leased by the defunct Ramisi Sugar Company before it was subdivided to locals by the government which issued allotment letters in 2005.