Meet Mombasa MCA who resembles President Samia Suluhu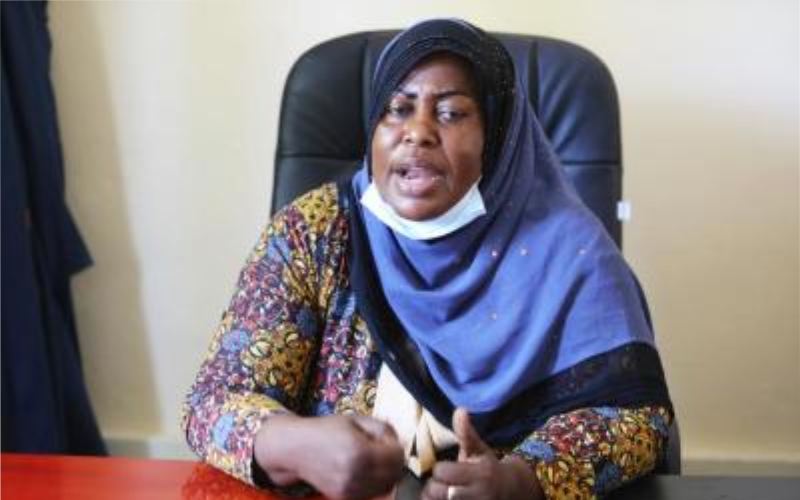 Since the inauguration of new Tanzanian President Suluhu Samia last week, a Member of Mombasa County Assembly has not known peace.
Mwaka Bakari's phone has been inundated with messages and calls from friends and strangers who believe she resembles the first female Tanzanian President.
She has been left with the onerous task of trying to explain herself that she is just a local girl who has no connection with Suluhu.
To those who feel that she a look alike of the Tanzanian president, says she could easily pass for her twin sister.
The resemblance lies in their physique, facial structure and eyes as seen in images widely shared on social media.
The 56-year-old MCA for Timbwani Ward, Likoni Constituency jokingly told the Nairobian she will inquire whether her late father crossed over to Tanzania or Suluhu's father "might have crossed over and left a seed."
The MCA said she will also inquire if her father had a family in Tanzania or if she has any roots in the neighbouring country.
"I will try my level best to find out if my father crossed over to Tanzania or if Suluhu's father crossed to Kenya. If my parents were alive I would have asked them the same question," she said.
The MCA said she would have loved to ask her late parents about the resemblance and has received numerous calls from her friends, relatives and constituents who keep asking if she is related to the Tanzanian president.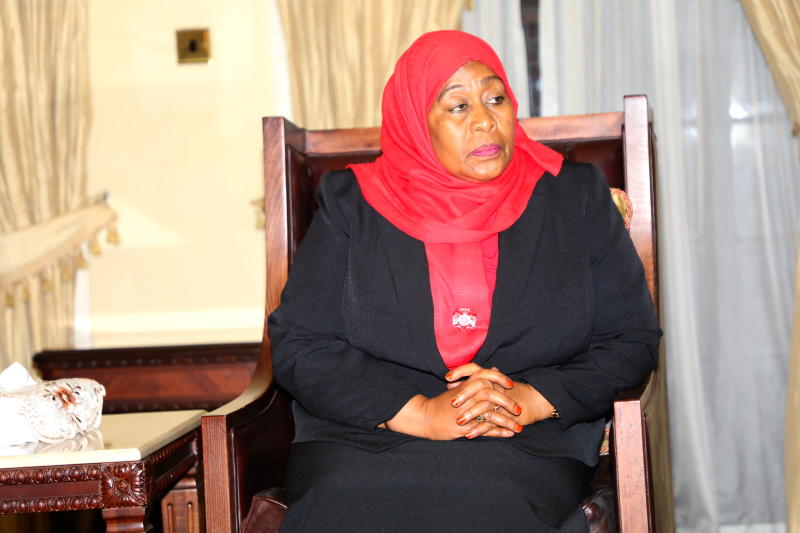 "I was surprised when images and messages flocked to my inbox with strangers and friends telling me that I resemble Suluhu Hassan," she said.
The first time MCA who is also Vice-Chair transport in the County Assembly said she would love to understand her resemblance with Sululu.
Mwaka, however, admitted that she has no knowledge of any existing family ties with the Tanzanian president or if she has relatives in Tanzania.
Mwaka said she was born in Majengo, Mombasa but later relocated to Likoni with her family.
The MCA, a trained Early Childhood Development (ECD) teacher, said she dropped out of school in Standard Seven. She later joined secondary school but dropped out again in Form Two after she became pregnant.
"If I get a chance to meet the new President, I will definitely want to know her more," she said.
She said people in her locality now refer to her as Suluhu.
Mwaka is known for her efforts in fighting crime and rehabilitation of youths caught up in criminal gangs.
Coming from a constituency known for machete-wielding criminals like Wakali Kwanza and Wakali Wao, Mwaka said that she has tried rescuing young boys from the gangs and has so far rescued five youths from the Wakali Wao gang and helped them reform by enrolling them in school.
"Two of the boys are now in university while the other three are running poultry farming project in Likoni," said Mwaka.
Mwaka joined politics in 2013 but succeeded as an MCA in 2017 when she won the Timbwani seat.?