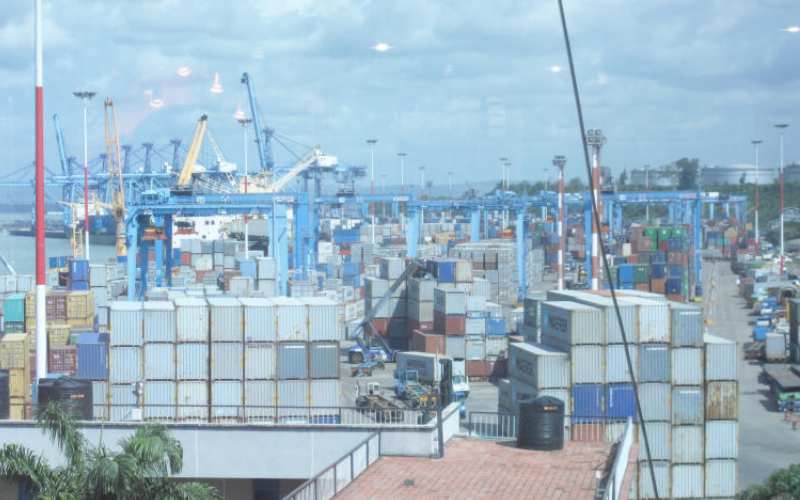 The High Court in Mombasa has suspended a decision of the Public Procurement Administrative Review Board (PPARB) ordering the Kenya Ports Authority (KPA) to award a Sh500 million tender to a local firm to supply vehicles to move cargo containers.
On Wednesday, KPA moved to court seeking orders to quash the decision to award Rhombus Construction Company the tender for 12 reach stackers. The State agency claimed it had no money to buy the vehicles, and accused the PPARB of extending the tender period.
"The subject tender involves utilisation of a huge amount of public money and taxpayer money and if a stay is not granted then KPA and the public at large will stand condemned and prejudiced by the impugned, unlawful, unreasonable and ultra vires action and decision of the respondent," said KPA legal general manager Addraya Dena.
On Thursday, Justice Erick Ogola temporarily stopped implementation of the PPARB order until the case is heard and determined.
The judge granted KPA permission to serve the State agency and Rhombus Construction Company within seven days.
Read More
"I have considered the chambers summons dated January 19 this year. I have also considered the supporting verifying affidavits and statutory statements. I therefore make the orders as follows: 1. The chambers summons is certified urgent. Leave to commence judicial review proceedings is granted. In terms of prayer 2, the said leave shall operate as stay," ruled Justice Ogola.
KPA Head of Procurement and Supplies Cosmas Makori said they had invited tenders for the supply of the cargo handling vehicles on January 15 last year through an advert in the local dailies and Lloyd's List.
Mr Makori said the bids were received on May 7, which triggered the start of evaluation that was in three stages.
After the first stage, he said, only four companies proceeded to the next stage. Rhombus Construction and Kalmar Reach Stackers Company reached the third stage where Rhombus Construction won the tender after quoting the lowest.
According to Makori, they received an evaluation report and realised that KPA had not budgeted for the vehicles. A recommendation was then made to cancel the tender.