Truck plunges into Indian Ocean at Likoni Channel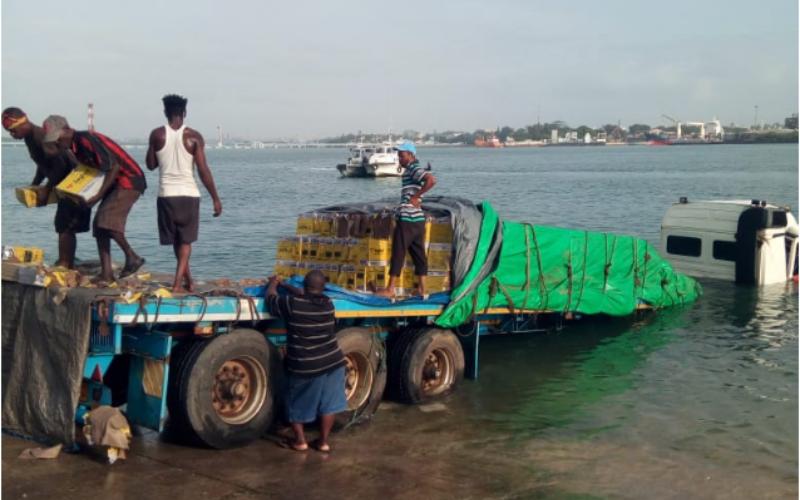 A truck has plunged into the Indian Ocean at the Likoni Channel.
According to the Kenya Ferry Services (KFS), the driver of the loaded truck Reg. TZ548 lost control while boarding MV Kilindini from mainland on Wednesday morning.
He, however, escaped unhurt.
"At 4:15 am a loaded truck Reg. TZ548 while boarding MV Kilindini from mainland side lost control after hitting the ferry's prow causing the truck to plunge into the sea.
"The truck had one occupant who escaped unhurt," read a tweet by KFS.
Ferry users were further advised that only one side of the ramp on the mainland side will be used due to the accident.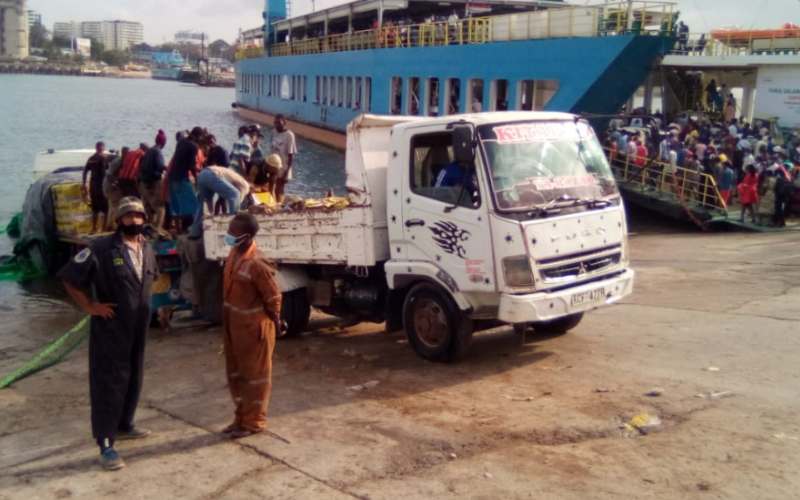 This comes just days after a minibus Reg No KCS 909J owned by Pollman's Safari lost control and plunged into the sea.
It was partially submerged and two occupants were onboard; a driver and his assistant.
According to KFS, the two were rescued after a combined effort by the KFS crew, Kenya Coast Guards and the National Police Service.
The bus was removed from the water approximately six hours later.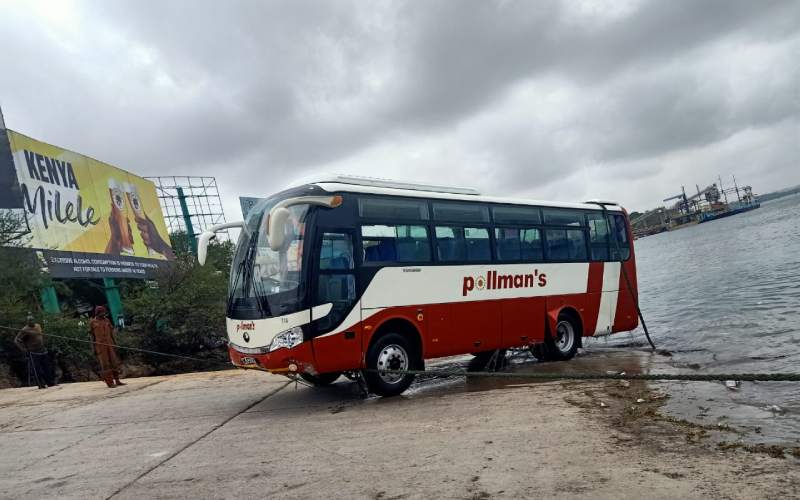 Salim Omar, the driver, said he lost control of the 35-seater bus while boarding MV Jambo from the mainland side of the channel.
"The ramp was slippery and when I tried to steer the bus to the other side to avoid hitting the other vehicles, the brakes failed and it plunged into the ocean," said Omar.
"Whenever it drizzles there is a substance they spray to make it easy for the cars to pass because the ramp is slippery, but today they did not," said a shop operator near the ramp.
Recently, The Standard established that KFS officials spray sand on the ramp whenever it drizzles to enable the vehicles navigate the area safely.
A senior KFS official said motorists have raised the issue a number of times demanding that the new ramp should be rough like the previous ones.