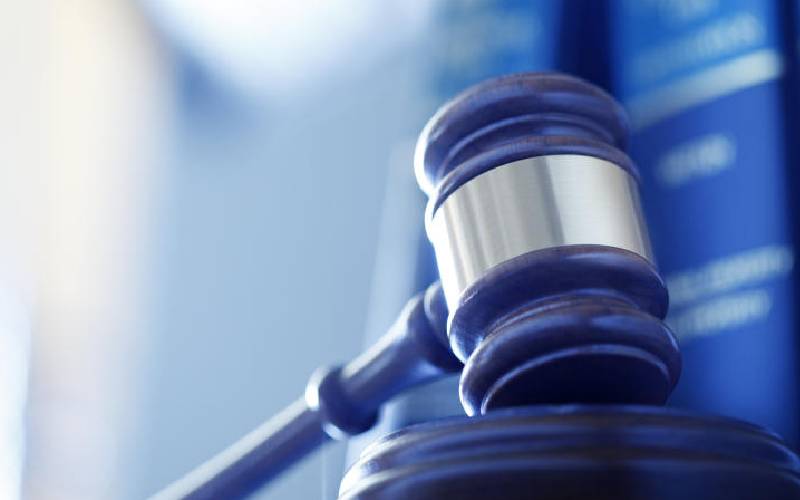 Operations at the Mombasa Law court were yesterday suspended after news broke out that Principal Magistrate Elvis Micheka is dead.
Michieka who was stationed in Mombasa died while undergoing treatment at Karen Hospital in Nairobi, according to a statement from the Kenya Magistrates and Judges Association (KMJA).
KMJA Secretary General Derrick Kuto did not reveal the cause of Michieka's death.
Mombasa courts has been one of the areas hardest hit by Covid-19.
Read More
In June, Chief Justice David Maraga suspended all open court sessions in Mombasa after 11 people tested positive for Covid-19. He said 118 judicial officers were primary contacts of the 11.
Three lawyers practising at the Mombasa law courts have died within 30 days -- the cause of their deaths has not been made public.
Mombasa Chief Magistrate Edna Nyaloti on Friday said judicial officers were too distraught to work effectively following news of the demise of their colleague.
"I am going to issue a short notice to stop operation in the court following the death of Micheka because nobody can pretend to be working effectively when a colleague's body is being moved to the mortuary," said Nyaloti.
He expressed shock at the death of Micheka whom she spoke to at Karen Hospital on Tuesday where he has been admitted for three weeks.
Earlier reports indicated the magistrate could have succumbed to Covid-19 but Nyaloti said the magistrate could have succumbed to an underlying illness.
Mombasa court was the second to be closed by Maraga in June after 11 judicial staffers tested positive for Covid.
Lawyer Jared Magolo who expressed shock at the death of Micheka described him as well organised.
Magolo said Micheka was first posted in Mombasa as a resident magistrate eight years ago before being transferred.
He said Micheka was transferred back to Mombasa early this year as a Principal Magistrate, a post he held until his death.
A spot check at Mombasa Law court found that there were no judicial officers in any of the courts in the building.
Most the litigants who turned up were told by the clerks to come on later dates for the mention of their cases.
Those who had been arrested and charged with fresh cases were told to wait for sometime before a magistrate could be assigned for them to take plea.