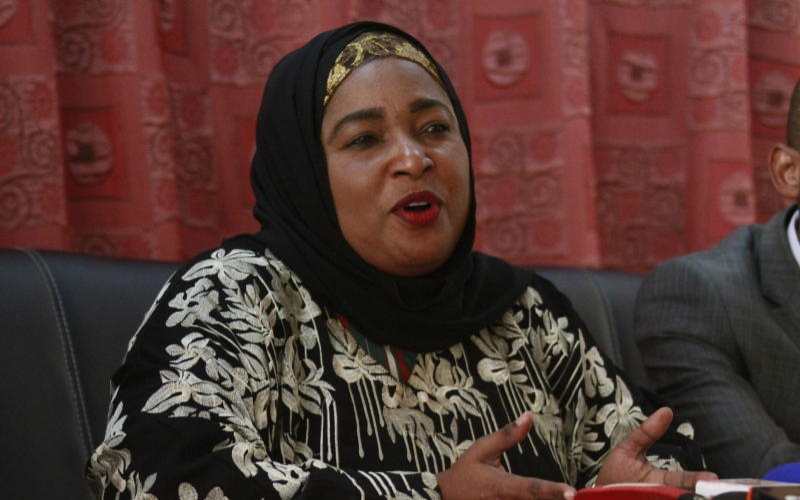 Coast leaders have said a separate Bill on historical land injustices would be drafted under the Building Bridges Initiative (BBI) to tackle the problem of squatters at the Coast.
The leaders yesterday said land injustices and squatter problems in the region would be better addressed through proposed legislative changes under the BBI.
"Some of our issues, like on the historical land injustices, will be addressed in the proposed stand-alone Bill and not through constitutional amendments," said Likoni MP Mishi Mboko (right).
In January, Coast leaders tabled 16 demands before the BBI team, among them a full implementation of the Truth Justice and Reconciliation Commission (TJRC) report.
In the MoU read by Kilifi Governor Amason Kingi, the Coast leaders said the implementation of the TJRC and Ndungu Land Commission reports will address land injustices in the region.
Read More
Yesterday in Mombasa, Coast Regional Coordinator John Elungata launched the collection of BBI signatures. The function was attended by Mboko and Mombasa Senator Mohamed Faki.
"We want to complete the collection of signatures in the Coast in two days," Elungata said.
Mboko said "not all the things we wanted must go through the referendum. Some of the issues we were pushing for will be dealt through legislative changes."
Faki said BBI Bill will resolve the problem of exclusion, youth unemployment and the squatter issue.
"We support it because we know it will benefit our people," he said, adding that the youth in Mombasa will get capital to start businesses.