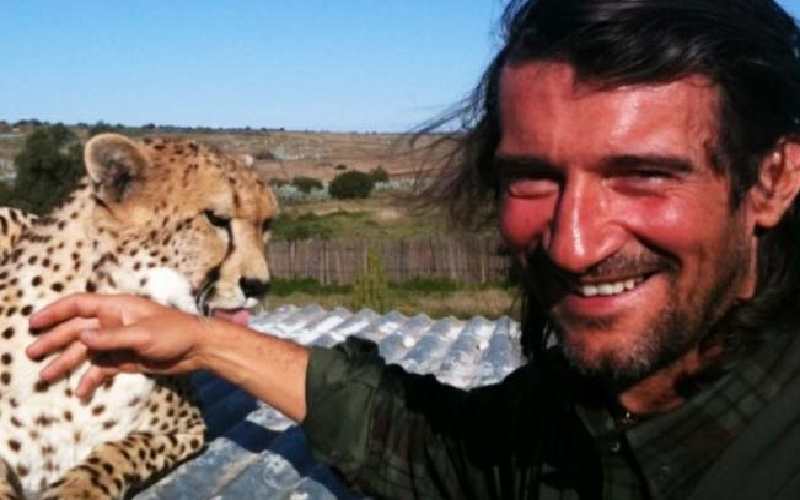 An associate of renowned Mombasa Italian tycoon Ceccagnoli Italo was deported to Italy hours after landing at Moi International Airport Mombasa on October 29.
In a case at the High Court in Mombasa, Alberto Marchesi said he was unlawfully detained before being deported. He argued that for three years, he had been visiting Kenya monthly to bring his friend Italo medicine.
Italo shot to the limelight in 2000 after he launched a legal battle against his extradition to Italy where he was wanted for criminal charges.
His case was widely covered in the Kenyan and Italian media. He won the case and settled in the Coast where his business empire stretches from Mombasa to Malindi.
In 2017, according to court papers, he suffered a stroke and was paralysed and Marchesi has been visiting him from Italy to bring him stroke medication.
Read More
On October 29, immigration officers at the airport, however, arrested Marchesi and deported him, saying he was on a watch list over alleged sexual offences.
Kipkoech Sang, a senior immigration officer at the airport, said Marchesi was deported under section 33 (1) b of the Kenya Citizenship and Immigration Act 2011.
The section states that a foreigner is an immigrant if he engages in human trafficking, human smuggling, sexual exploitation and sex crimes.
Sang told the court that on October 13, they received a "damaging intelligence against Marchesi only fit for the court's eye".
"I'm informed by an immigration officer Venance Mwakio that he made efforts to interrogate the said Marchesi, but he declined to answer any question," said Sang in a sworn affidavit.
Sang was replying to a case filed by the Commission for Human Rights and Justice seeking a constitutional review alleging that Marchesi's rights were violated.
On Monday, Justice Erick Ogola directed the State and the commission to file written submissions before December so that he sets a date for ruling on the case.