NMK to train curators to protect heritage sites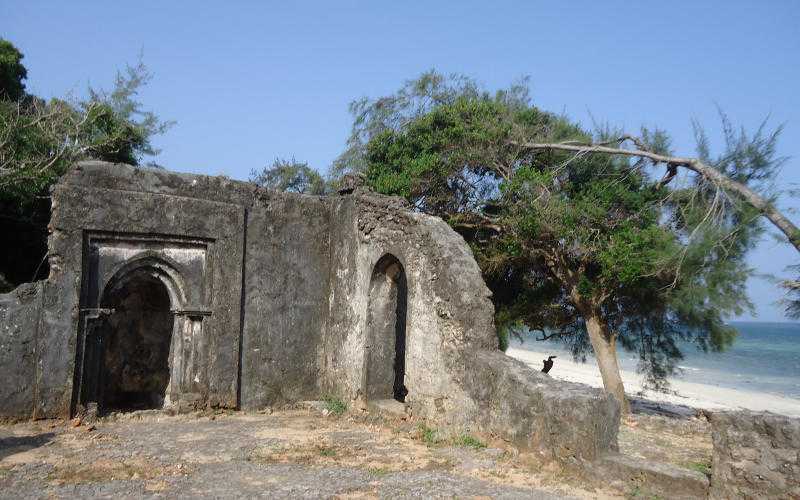 Four historical sites along the Kenyan Coast are in dire need of restoration, National Museums of Kenya (NMK) has said.
Jumba la Mtwana in Kilifi, Siyu Fort in Lamu, Kongo mosque and Shimoni Slaves Caves in Kwale have been damaged by bad weather.
Lamu Museum's curator Mohamed Mwenje said plans are under way to restore the sites.
"The project seeks to address potential threats arising from climate change and related disasters to four of the most vulnerable sites on the coast of Kenya," noted Mwenje.
Fort Jesus Museum has been secured by a Sh500 million sea wall due to erosion caused by strong ocean currents.
Vasco da Gama Pillar in Malindi has also been secured by a sea wall to prevent it from falling into the open sea.
Yesterday, the NMK official said Jumba la Mtwana, Siyu Fort and Shimoni Slaves are in bad shape and require restoration and protection.
"The sites are at the centre of traditional communities and represent an important part of their cultural heritage. The expected success from various initiatives shall be replicated at other vulnerable heritage sites across the coastal region and nationwide," added Mwenje.
Conservation efforts
In a new project dubbed Climate Action and Disaster Risk Management for Cultural Heritage Sites (Cadrm-Kenya), NMK seeks to train its employees and community members to enhance conservation efforts for the heritage sites.
According to Mwenje, NMK in conjunction with the British Council, through the Cultural Heritage Protection Fund, has provided a Sh15.4 million grant for the training programme that will also cover communities living near the protected sites.
The project will be jointly implemented by NMK and the International Centre for the Study of the Preservation and Restoration of Cultural Property (ICCROM) headquartered in Rome, Italy.
The Cadrm–K project entails various activities, including disaster risk training workshops for NMK workers drawn from across the coastal region.
It will also involve undertaking a comprehensive survey and documentation exercise of the heritage sites to identify their flora and fauna, which might be lost due to effects of climate change.
The training started yesterday with participants mainly being NMK officers in charge of different sites along the Coast. The workshop was held at the Kenya Heritage Training Institute, Mombasa.