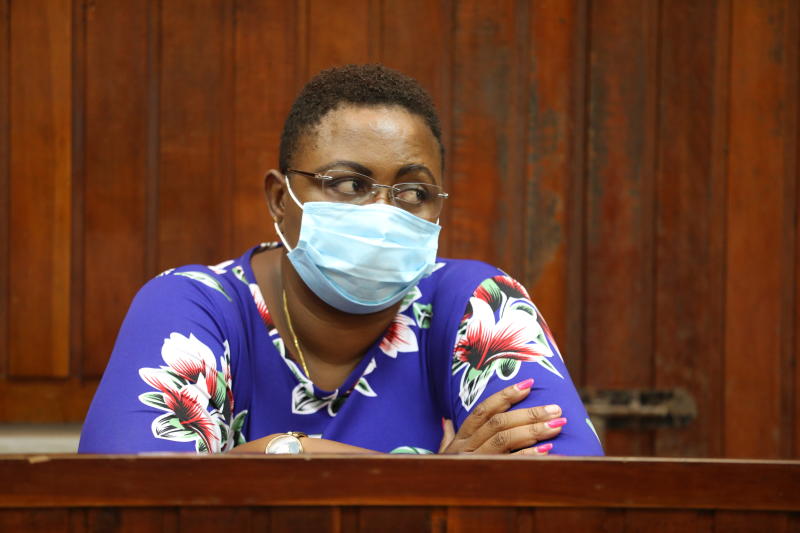 Malindi MP Aisha Jumwa's political career now hangs in the balance as she answers murder charges today.
Jumwa is accused of killing 48-year-old Ngumbao Jola on October 15, 2019 when chaos broke out during Ganda ward by-election.
In a separate case, she has been charged with money laundering and embezzling over Sh20 million from the Malindi Constituency Development Fund (CDF).
Jumwa — who has aspirations for Kilifi governor's seat in 2022 — has been bogged down by court cases that now threaten her political future.
If found guilty of murder, that could mark the end of her political career, unless she successfully appeals within six months, which is practically impossible.
According to the Constitution, an MP loses their seat if they are jailed for more than six months.
Political career not over yet
However, according to political analyst Hassan Mwakimako, Jumwa's political career is far from over, despite facing murder and graft charges.
Mwakimako says unless the court convicts her, she has higher chance of achieving her aspirations of being governor in 2022.
"Court cases do not necessarily hinder a person from running for political seat unless they are found guilty.
"The court cases will keep her busy outside her political life and may taint her image, but they won't stop her from running for governor," he says.
In the case before the High Court in Mombasa, the Director of Public Prosecutions (DPP) plans to charge Jumwa with murder, incitement to violence, breach of Election Offences Act and breach of electoral code of conduct.
On Monday 19, the court ordered that she be detained for four days pending a psychiatric test to ascertain if she is fit to stand trial.
The family of Jola, the murder victim, welcomed the charges, saying they hope justice will be served.
Jola was Ganda MCA Reuben Katana's uncle and the violence leading to his death was sparked after Jumwa stormed Katana's home to confront ODM supporters preparing for the by-election.
On 19 October, Alloys Kemo, the senior assistant DPP told Justice Njoki Mwangi that the MP failed to attend a psychiatric test on Wednesday 14 October. He said a psychiatrist had been called, but Jumwa failed to turn up despite being notified.
Cancelled bail
The judge ordered Jumwa and her bodyguard Geoffrey Okuto, who is also facing murder charges, to be remanded at Port Police Station until Thursday 22 October so they go for the psychiatric test at Coast General Hospital (CGH).
Justice Mwangi declined to release Jumwa and Okuto on bond and cancelled the Sh500,000 cash bail issued by a lower court in 2019.
"The accused must subject themselves to procedures of the High Court and undergo psychiatric tests before the court can rule on the bail assessment," said the judge.
The judge said the anticipatory bond issued to Jumwa and her bodyguard by the lower court was pending investigation into the murder, which had already been concluded.
Jumwa was to attend to her mental evaluation at CGH. Her lawyer Jared Magolo told the court the MP was in Meru and Nairobi on the said dates.
"They did not refuse to go for the psychiatrist tests. They were in Meru and Nairobi and there was a misunderstanding in the communication.
"We can come before you on Thursday and you can make the order cancelling the bond if your orders are disobeyed," Magolo said.
Mwakimako said Jumwa is a force to reckon with in Malindi and she has the support of the people for being vocal.