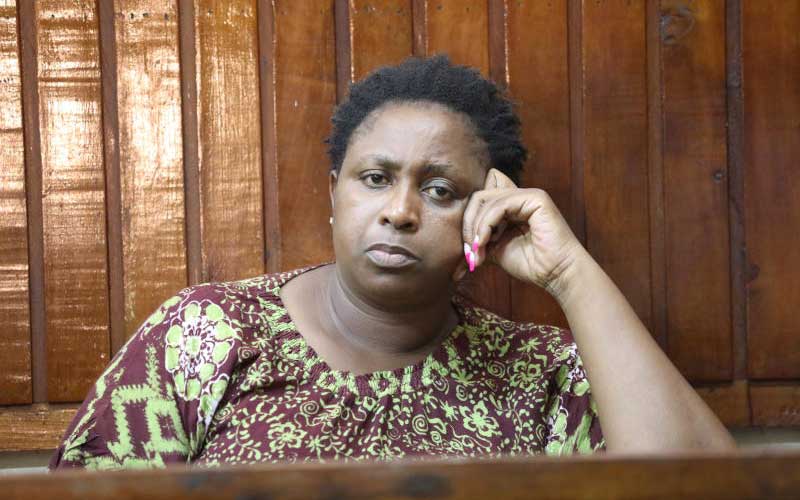 Malindi MP Aisha Jumwa (pictured) is wanted by detectives in connection with the theft of Sh20 million National Government Constituency Development Fund (NG-CDF).
Directorate of Criminal Investigations detectives this evening arrested six Malindi constituency NG-CDF officers shortly after Director of Public Prosecutions Noordin Haji approved their prosecution.
The NG-CDF Manager Wachu Omar Abdalla and officers Sophia Said, Bernard Kai, Margaret Faith Kalume, Robert Katana and government engineer Kennedy Otieno Onyango were arrested and ferried to Mombasa where they will be taken to court.
Mr. Mike Muia who is the head of the Financial Crime Investigation Unit said that his team had been investigating the alleged flawed procurement for the construction of the Malindi education office that cost the NG-CDF Sh20 million.
Read More
He said that most of the funds that were allegedly stolen were wired back into the legislator's personal accounts and those of close relatives.
He said four of the five bidders were close relatives of the MP including her son and daughter, adding that the tender evaluation committee did not observe due diligence in awarding the tenders.
"There were five applicants and four of them are related to the MP, her children and sister, the evaluation committee did not do their work as expected and after payments were done most of the money that was paid for that project was wired back into the MPs bank accounts," he said.
He said that they will be facing misuse of office, procurement malpractices and other anti-corruption related offences.
Jumwa is facing upheavals in her political life and was arrested last year when a man died during the by-election in Ganda Ward.
She is also facing rebellion from constituents who accuse her of arrogance and bias in awarding NGCDF contracts with firms associated with her family and close aides benefiting.