Teams laud crew change at port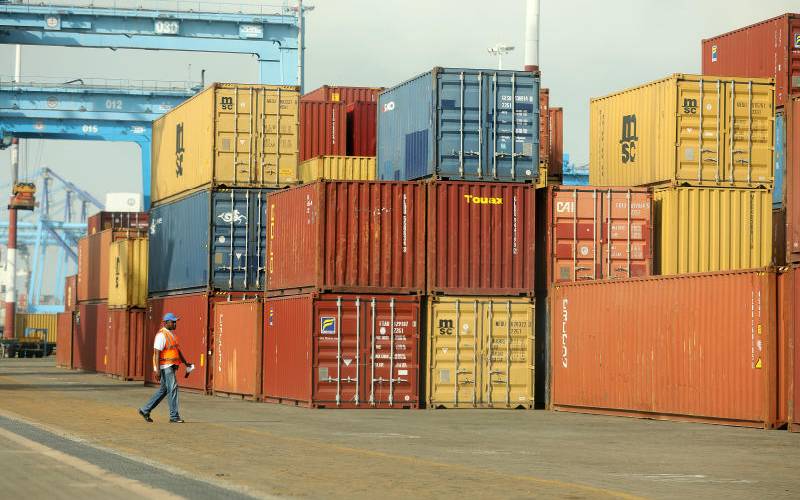 The government has facilitated crew change for 200 seafarers at the port of Mombasa since last month in compliance with regulations by the International Maritime Organisation.
International Transport Workers' Federation Mombasa Port Ship Inspector Betty Makena said no cases of the coronavirus disease have been reported among the seafarers during sign-on and sign-off.
"We wish to salute the Kenyan authorities and the local shipping fraternity for having developed Covid-19 guidelines that enabled the crew change," said Ms Makena.
Many countries had imposed travel restrictions at all ports of entry in response to the coronavirus outbreak. As a result, thousands of seafarers were stranded in the high seas and could not be replaced even after they completed their service on board the ships.
Seafarers Union of Kenya Secretary General Steve Owaki welcomed the move, which was in line with IMO rules to ensure safe ship operations and the well-being of the crew.
Mr Owaki said Kenya had joined a growing number of nations that agreed to the new measures to open up borders for seafarers, and to increase the number of commercial flights to expedite seafarers' repatriation efforts following an international crew change summit held in London on July 9.
According the union official, records show that nearly 400,000 seafarers were affected, with many at sea for longer than an 11-month limit thus contravening maritime labour laws.
Makena said the first crew change took place on July 21 when two Ukrainians and a Romanian national signed off from MV Petra II, a multi-purpose vessel that plied the Indian Ocean waters in and out of Somalia. Two Kenyan seafarers also signed on the same ship.
IMO Secretary General Kitack Lim, in a letter to the Kenya government, said he was pleased with the country's effort to designate Mombasa as a hub to facilitate the crew changes.
"I would like to express my sincere appreciation for the positive response between Kenya and IMO and wish to thank you for supporting IMO's call to protect seafarers' wellbeing," said Mr Lim.
Djibouti carried out the first crew change of merchant sailors in its territory on July 3, with officials saying they were ready to assist seafarers join their loved ones on land.
In the meantime, seven Kenyans and a Zimbabwean who work aboard a US-owned cruise ship christened Sea Princess are set to be repatriated home today, with port authorities indicating that they will be taken to harbour aboard a Kenya Ports Authority pilot boat.