Likoni floating bridge on course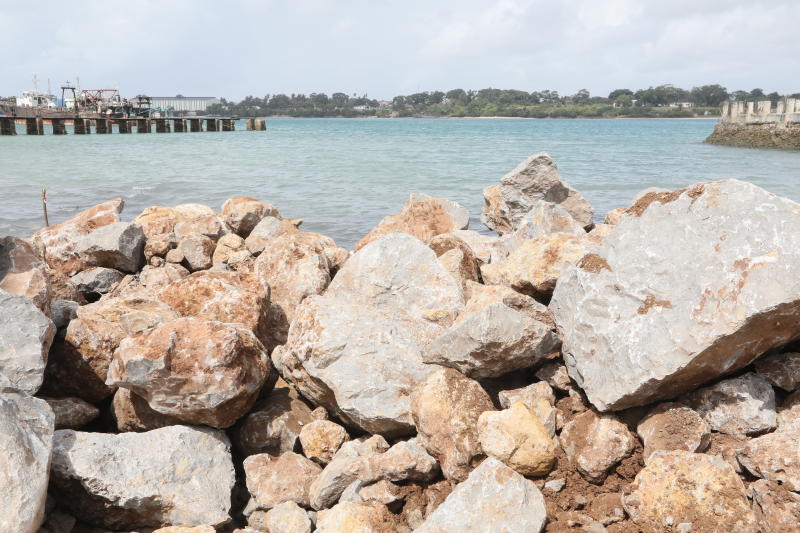 Construction of a ramp for a floating bridge across the Likoni Ferry channel has started.
The Sh1.7 billion pedestrian bridge contracted to the China Road and Bridge Corporation is being put up at Liwatoni area on the island side.
It starts from the former Outrigger Hotel, next to the Kenya Coast Guard headquarters in Mvita Sub-County and crosses over the sea to Peleleza area in Likoni.
The bridge deck will comprise a 529-metre long floating section and 54-metre long approaches on either side of the floating span.
The project, which is set for completion in November, is being undertaken by the State Department of Infrastructure through the Kenya National Highways Authority and will link Mombasa Island to the mainland south.
Speaking to Weekend Business, Evans Momanyi, a director with Mombasa-based construction firm Sakawa Agencies, who are the project's sub-contractors, said they have acquired all the equipment and manpower required to start the work.
"We are already two weeks into our work that involves erection of the embarkment. We are using huge boulders sourced from mines and quarries in Mazeras and Kinango areas of Kwale county," he said.
Mr Momanyi, who was accompanied by co-director Stephen Serem, said that owing to the urgency of the project, they have received approval to work 24 hours to beat the deadline.
Coast Regional Coordinator John Elungata on a recent site visit said perennial congestion at the vital crossing is set to end