Governor Samboja, Lenku sign border pact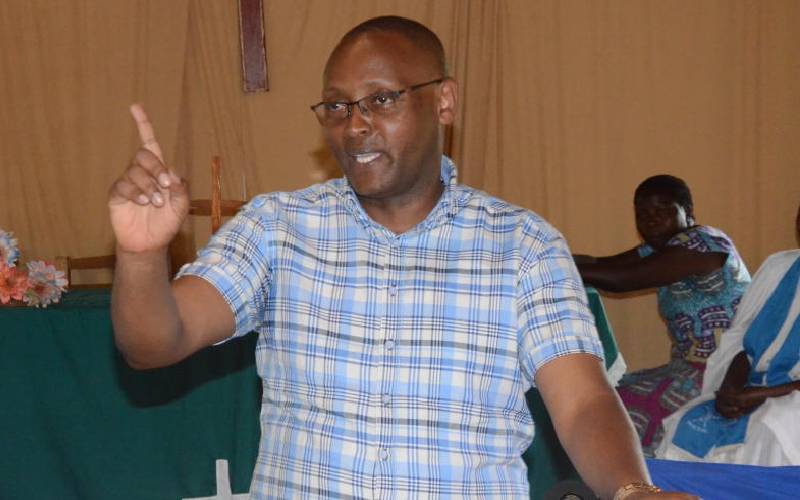 Hundreds of squatters who have encroached on the boundary between Taita-Taveta and Kajiado counties will not be evicted.
This is after Taita-Taveta Governor Granton Samboja (pictured) and his Kajiado counterpart Joseph Ole Lenku yesterday signed a joint boundary resolution agreement at Rombo Trading Centre.
The deal will help foster peaceful co-existence between the warring communities living on the boundary between the two counties.
Speaking at the historic function, Samboja said the agreement signals a fresh start for a lasting peaceful co-existence between the two communities living along the disputed boundary.
"Today marks the end of a 50-year old boundary dispute between Taita-Taveta county and our neighbouring sister county of Kajiado," said governor Samboja.
Governor Ole Lenku termed the event as historic.
"We have resolved the 50-year boundary dispute between the people of Kajiado and Taita-Taveta counties. We have reclaimed the land that had been encroached by the neighbouring community at Njukini," said Ole Lenku.
There are hundreds of Tavetas and Maasais living on both sides of the boundary between the two counties.
The bone of contention has been the more than 5,000-acre Rombo Group Ranch that seats at the two borders.