Blind man and six children thrown out of Kwale house over rent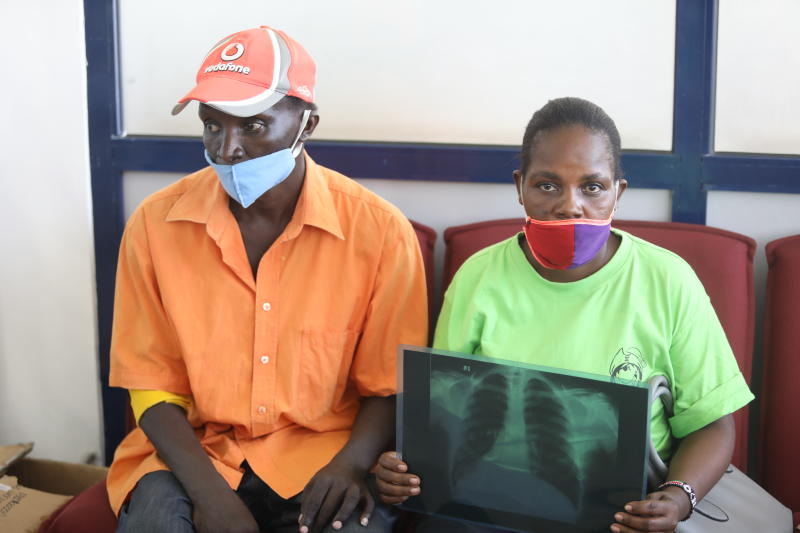 A former contractor and his six children have been thrown out of a rental house in Ukunda, Kwale County after failing to pay rent.
Mr Thomas Sereti Nyakundi who lost his eyesight in 2013 blamed the Covid-19 pandemic for dealing his family a devastating blow as his wife Monic Kemunto could no longer get menial jobs to fend for the family.
Nyakundi, 46, said his woes have been compounded by the fact that he has to take care of a crippled son Master Fred Nyamwange, 13, who is confined to a wheelchair.
Speaking at our Mombasa office on Thursday, Mr Nyakundi said they have been given temporary accommodation by a neighbour at Darling village in Ukunda but have no food.
"The good Samaritan offered us temporary accommodation and wants us to leave but we have nowhere else to go. We cannot rent another room as a family because we cannot raise rent. We are devastated," said Nyakundi, adding that he was also suffering from a kidney problem.
Ms Kemunto noted that the crippled boy has a lot of medical needs but they could not raise money to cater for him.
"Right now we cannot even raise money to buy food or seek treatment for my husband's kidney problem," she said.
Nyakundi said he used to supervise construction projects until 2013 when he developed eyesight complications and had to spend all his savings on medical bills.
"I went to almost every eye hospital in Kenya and Uganda until I exhausted my savings. I have turned totally blind and can no longer work. That is why we were unable to pay rent," he explained.
He pleaded for food and accommodation saying that was the only way that could save his family following his health condition and the Covid-19 crisis.
The couple said they have not been lucky to get the food that has been distributed in Kwale county since the coronavirus outbreak.