Half of Joho's Cabinet vacant seven months on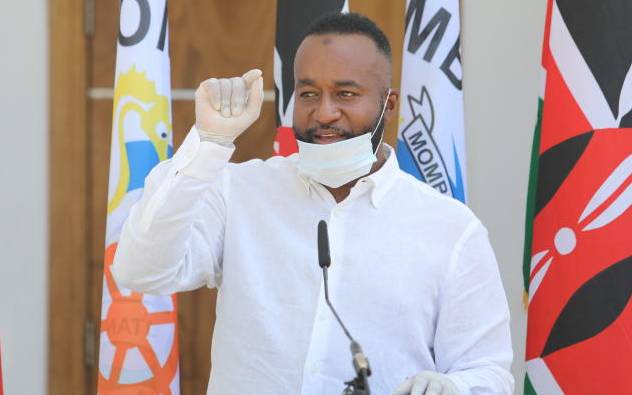 Six slots in Governor Hassan Joho's Cabinet are still vacant seven months after all the executives' two-year contracts expired.
The governor has also not appointed substantive chief officers in eight of the 18 slots after the occupiers' contracts expired at the end of January.
Yesterday The Standard established that Joho has nominated former Education executive Tendai Mtana to head the Department of Agriculture. Mtana's nomination now awaits the County Assembly's vetting on July 7.
On November 18, 2019, the governor had promised to appoint a new team or renew the contracts of former CECs in two weeks after a forensic audit of their performance.
Yesterday, two civil society groups criticised Joho for his failure to fill the empty positions, saying it had affected the delivery of key services in the county.
Muslims for Human Rights (Muhuri) Chairman Khalifa Khalef said there was no reason the governor should not fill all the 10 positions and ensure all offices are fully operational.
He said Joho should act to avoid the collapse of service delivery and ensure offices that scaled-down services because of the Covid-19 pandemic resume full operations.
"Our position is that the governor should fill all the Cabinet positions and make sure all offices in the county government are working. If certain offices close because of the coronavirus, then the workers are not entitled to full salary," said Khalef.
Human Rights Agenda (Huria) Executive Director Yusuf Lule said the governor has no option but to fill the positions so as to deliver on his mandate.
"Almost everything is being politicised. Key appointments are linked to service delivery, hence should be delinked from politics," said Lule.
If endorsed by MCAs, Mtana who served in Joho's first term as Education executive will raise the number of CECs in substantive positions to five.
In January, the governor named Mariam Mbaruk as CEC for Finance and Economic Planning, Godfrey Nato (Environment), Hazel Koitaba (Health) and Tawfiq Balala for Water.
Separately, Deputy Governor William Kingi and County Secretary Dennis Lewa said service delivery has not been affected by the delay to fill the positions.
Dr Kingi said there has been quorum in Cabinet and residents have enjoyed effective services, adding that it was the prerogative of the governor to name the CECs and fill other senior positions.
"We have had the smooth delivery of services despite some positions having not been filled. This is the most important thing," he said.
Lewa said there has been no vacuum in the county government, hence there should be no cause for concern.
The previous team of CECs who have not resumed their positions comprised the deputy governor who headed the Education docket, Munywoki Kyalo (Youths, Gender and Sports), Seth Odongo (Devolution), Fauz Rashid (Trade and Tourism), Edward Nyale (Lands) and Hassan Mwamtoa of Agriculture.