Governor Samboja, MCAs truce stops CECs removal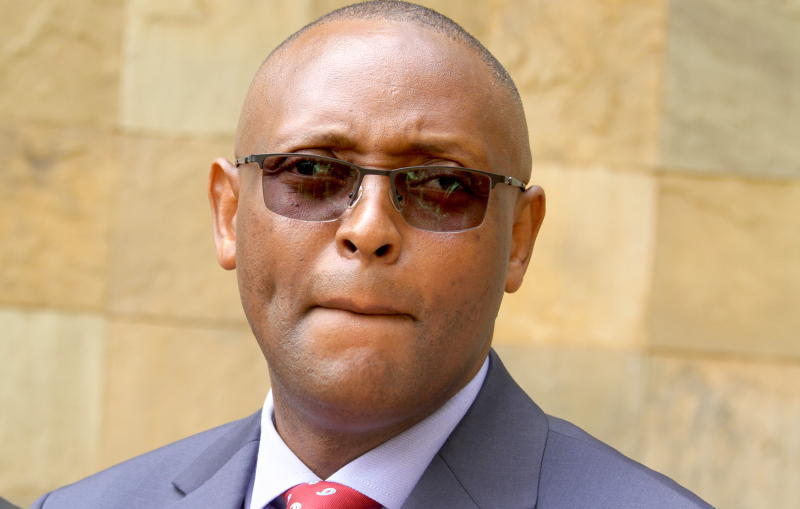 Taita-Taveta County Governor Granton Samboja (pictured) and members of the assembly (MCAs) have resolved to work together to foster development in the region.
The governor and the MCAs, who had earlier been at loggerheads over the budget making process, have promised to work together for the county to realise meaningful development.
The new development comes in the wake of threats by the MCAs to impeach two executives for allegedly violating the law.
Last week, Minority Leader Ronald Sagurani and Mata MCA Chanzu Khamadi warned that impeachment Motions of Health Executive John Mwakima Mwangeka and his Lands counterpart Mwandawiro Mghanga were in the offing.
Mwangeka was accused of overseeing the procurement of substandard hospital equipment worth more than Sh250 million. Mghanga is accused of failing to bring to the House a breakdown of use of Sh50 million World Bank funds allocated to Mwatate Special Municipality, with claims that the resources had been misused.
The MCAs had also accused the governor of not only undermining and micro-managing the House leadership, but also compromising some MCAs to control the House. They claimed the governor wants absolute control of the assembly.
Yesterday, in sign of peace and unity, the MCAs led by the assembly Speaker Meshack Maganga joined the governor in signing the Budget and Appropriation Bill, 2020 into law.
The MCAs also joined Samboja in inspecting the Voi County Referral Hospital among other Covid-19 isolation units in the county.
The signing of the Bill into law will now make provisions for giving statutory sanction for public expenditure and appropriation of a sum on account by the county assembly for certain public services and purposes for the next financial year which starts from July 1st.
At his Mwatate offices when he signed the Bill into law yesterday, the governor shrugged off claims that there is bad blood between him and the MCAs.
"Contrary to claims the two arms of the county government are closely working together and that is why the budget making processes went on smoothly without interruption. We are working together for the good of the people," stated Samboja.
"I do not habour any bad feelings against the MCAs. In fact, they have been supporting me in the smooth operations of the county. We will continue maintaining the good working relationship for the sake of development in the region," maintained the governor.
The Speaker confirmed the two arms of the county government have buried the hatchet and resolved to work together and consult each on issues of county importance.