Muslim clerics seek reconciliation between Uhuru and CJ Maraga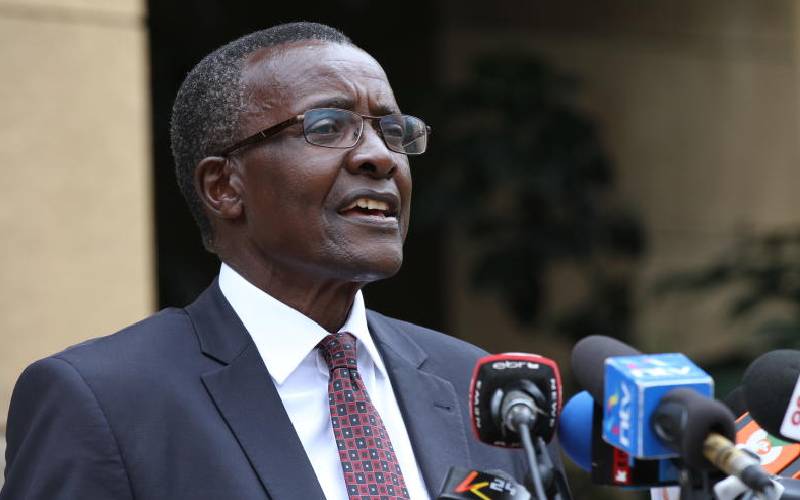 Clerics at the Coast have called on President Uhuru Kenyatta and Chief Justice David Maraga (pictured) to end their strained relationship for the benefit of the people and the economy of the country especially during the corona pandemic.
The Supreme Council of Kenya Muslims (Supkem), officials yesterday said the continuing spat between the President and the CJ is a threat to the country's economy and called for a truce.
Coast region Supkem coordinator Khams Mwaguzo said the two leaders need to stop their wrangles and focus on steering the country forward for the benefit of common mwananchi.
Mwaguzo faulted the two leaders, saying the duo should have sought advisory platforms rather than spreading anxiety to innocent Kenyans who are reeling in pain due to Covid-19 and the majority being unable to put food on their table.
''We have backlogs of cases in courts,now the corona pandemic has affected our economy with hundreds of youths losing their jobs. We don't expect the two leaders to come out publicly exchanging bitter words but instead they should work closely for the benefit of common mwananchi,'' Mwaguzo said during a press conference in Likoni.
Last week, Maraga came out publicly and accused the President of ignoring court orders and refusing to appoint the 41 judges recommended by the Judicial Service Commision.
In his response, Attorney General Kariuki Kihara asked Maraga to follow proper channels in reaching Uhuru rather than calling for press conferences.