15 girls pregnant, married off during Covid-19 period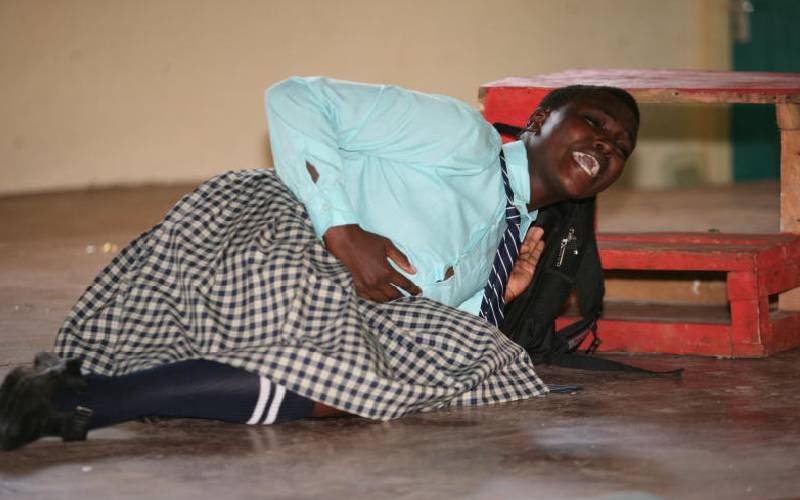 Fifteen school-going girls as young as 13 years have been impregnated and some married off in Kisauni, Mombasa County, since the Covid-19 pandemic started in March.
According to County Children Coordinator Philip Nzenge, his office has documented 15 cases of girls from the age of 13 to 17 falling pregnant and some married off. Reports have also revealed that some of the girls were impregnated by relatives. The county office says this time teachers are not to blame for the pregnancies.
"One case involves a Class Four pupil. Families hard hit by the pandemic and with no source of income have been trading off their girls to some well-off people as wives," Nzenge said during an interview with The Standard.
This comes as the world marks the Day of the African Child today. This year's theme is 'Access to Child-Friendly Justice Systems in Africa.
"There are many more cases that might have occurred and have not been reported. We are asking local administrators to ensure that we get details on all cases involving girls being married off or impregnated," Nzenge said.
He said his office together with the ministries of Interior and Health, stakeholders and the county government had embarked on a community sensitisation campaign to help enlighten girls and the society on the need to ensure rights of all children are protected.
Nzenge said they were in the process of identifying more hot spots where girls were being married off or even made pregnant within the county.
He said all the 15 reported cases were in Kisauni, with villages such as Vikwathani, Utange and Mwakirunge being cited as hot spots.
"A five-day sensitisation campaign dubbed Sauti Ya Kilio will seek to provide answers to this vice that is now a great concern," Nzenge said.
The official warned that although there were no figures to compare the current pregnancy cases with, the statistics of the past three months were alarming.
"We might not get actual figures in good time for last year and previous years on how many underage girls were made pregnant and others married off. However, during these times of Covid-19 pandemic, we are keen and what is being revealed is baffling," the official said.
According to Nzenge, the culprits are people known to the victims.
"In most cases people known to the children are the ones responsible for committing all the ills," he said.
Nzenge said during the Covid-19 pandemic, and with schools closed, girls and even young boys are increasingly vulnerable.
A World Vision report has warned that coronavirus could put an extra 4 million girls at risk of early and forced marriage.
It states that deepening poverty caused by the pandemic is likely to add further financial burdens to families, causing them to marry off their daughters early.
It adds that 4 million girls are at risk of child marriage in the next two years because of the pandemic. Campaigners have also warned that the crisis could undo decades of work to end the practice.
Child rights activists said the risks on children were exacerbated by the fact that schools were closed and organisations working to combat child marriage were finding it harder to operate during lockdowns.
Nzenge said they were working closely with police to ensure culprits involved in early marriages and making underage girls pregnant face the law.