7,000 rendered homeless by Tana Delta floods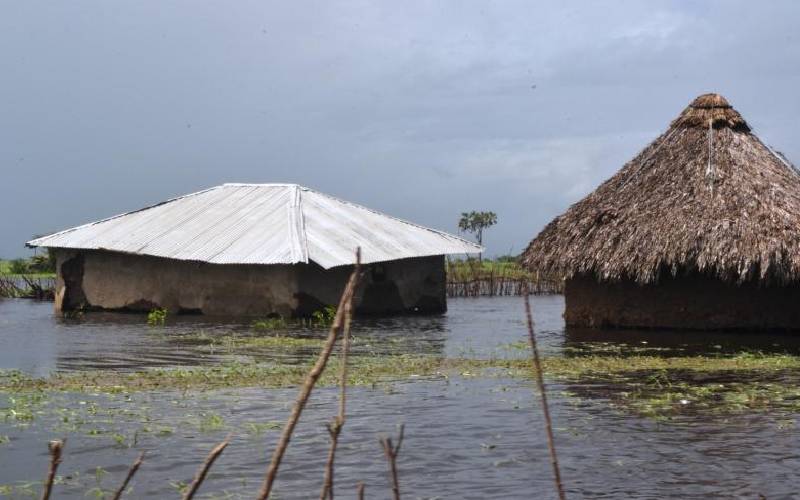 More than 7,000 residents of Kipini West in Tana Delta have been rendered homeless after their homes were marooned by floods.
Areas most affected include Mwanja, Othole, Samicha, Kikomo and Handaraku, which are completely marooned and not accessible by road.
The residents have been in the area for three months, after having moved from lower lands threatened by floods.
Residents say they have nowhere to go and have been forced to stay in flooded villages, with children at risk of getting waterborne diseases.
Those affected are now calling for food, mosquito nets, blankets and medicine, among other needs.
A majority of the locals are Muslim, who are currently observing Ramadhan.
With the nation currently focused on the spread of coronavirus, such calamities hamper any possible gains made in the fight against the pandemic.
Moved from their homes, they now stay in clusters in the few available areas left, throwing caution to the wind in observing rules set in place like social distancing.
One house can hold up to four families and with the roads cut off, only choppers and boats can access the area.
Cases of flooding in Tana Delta were reported
last December
as well.
At the time, hundreds of those affected were left homeless and poor. Aside from losing their homes, the floods swept away their sources of livelihood, including livestock and crops.
Several schools were also destroyed.
Some of the homes destroyed by the floods had been constructed by the Kenya Red Cross Society.
Local leaders say while climate change was to blame for the flooding, the two levels of government must work together to provide a lasting solution and ease their suffering.
Speakers at a conference of local professionals in Garsen Town last year asked the national government to erect dykes in areas prone to floods.
Garsen MP Ali Guyo, while addressing the meeting, accused the national government of remaining silent whenever floods affect the county. "Why can't the government build dykes in Tana Delta the same way it did in Budalang'i to stop or at least minimise the effects of floods? Our people should not be allowed to suffer like this year in, year out," he said.