Herbalist's death from virus shook Old Town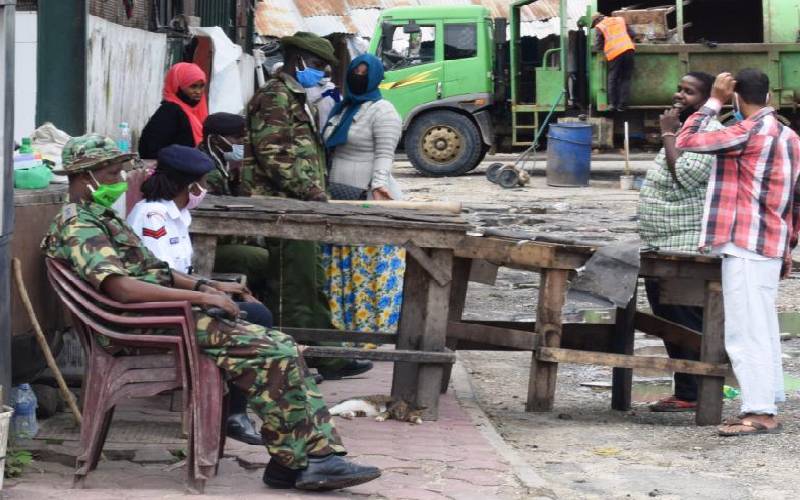 The sudden death of a popular herbalist on April 19 sent panic through densely populated Mombasa Old Town, identified as an area of concern for Covid-19 infections.
Besides being famous for his exploits in alternative medicine, the man who died at 84 was acknowledged as a retired Imam and respected Islamic scholar.
He was one of the first cases reported in the county, which by yesterday had risen to 237.
Breathing difficulties
When he was suddenly taken ill at his home in Sijara, Bondeni section within Mombasa's Old Town and admitted to Pandya Memorial Hospital with breathing difficulties, there was understandable anger among friends, relatives and followers for the native of Lamu, especially because of his advanced age.
Although he traced his roots to the Lamu archipelago, he was better known in Mombasa where he taught religion, led prayers and inspired thousands through his knowledge of Islam and herbal medicine.
Within hours of his hospital admission, the herbalist was dead fuelling a great sadness and foreboding when reports followed he had died from complications of Covid-19.
In accordance with Islamic custom, a fast burial was done the same day.
Crowds gathered at Kikowani Cemetery to witness the burial.
Mourning, however, turned into a stampede the moment the hearse bearing the corpse arrived.
Panic swept through the whole of Old Town as men in hazmat suits descended on the cemetery with the swathed corpse, causing a stampede. Most mourners fled as the corpse was lowered into the grave and buried under strict government supervision.
"That is when it dawned on us that this was not an ordinary death, that the respected elder was infected by this virus," says a resident who fled the cemetery.
The resident who did not want to be named, claims most people thought they would be arrested and forced into quarantine for congregating.
Meanwhile, as the body was being buried, a medical team descended on the herbalist's home to trace close relatives.
Significant spread
The herbalist's infection is believed to have contributed to a significant spread of the virus in the area but officials are more concerned that the person he got the virus from was never traced.
Mombasa County Health Executive Hazel Koitaba says the herbalist "was not the first person to be infected with the virus in Old Town" but his case was important to authorities when he infected five members of his household.
"I do not think he infected anyone in hospital because at that time, hospitals had developed protocols for admitting patients in the wake of Covid-19. In this case, we traced 40 people who we placed into quarantine out which five tested positive," she says.
It is also believed that because he had not left his homestead for long, probably months, and only received patients in his house, he contracted the virus from a patient.
Last week, Chief Officer for Public Health Aisha Abubakar told The Standard that "up to now, it is unclear to us how the old man was infected."
It is unclear where the patient came from or if he is alive. The exact date of this patient's treatment was around a week before the herbalist death, according to some accounts.