KPA manager and wife held in Sh214m probe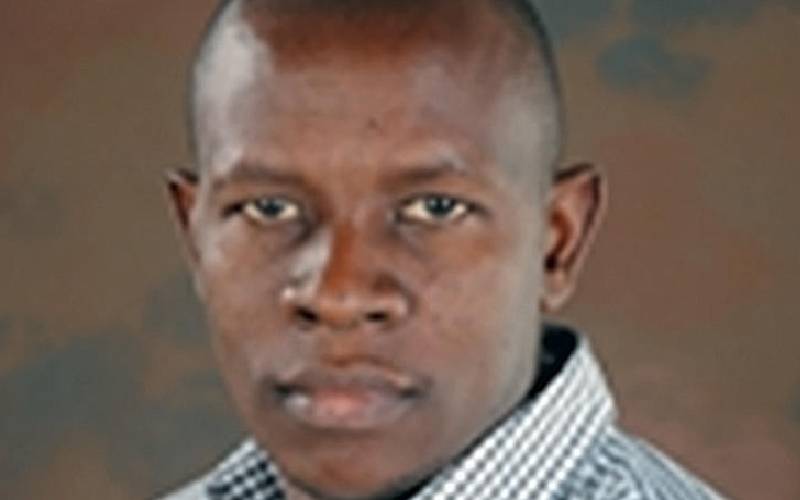 A top manager at Kenya Ports Authority (KPA) and two others have been arrested by detectives over Sh214.5 million corruption-related case.
Yesterday's 5am dawn arrest of KPA General Manager, Finance, Patrick Wambugu Nyoike, his wife Jacinta Wambugu and colleague Isaac Obunga took place after Director of Public Prosecution (DPP) Noordin Haji gave a green light for their prosecution.
Mr Haji wants five suspects, including a private company, be charged with conspiracy to commit economic crimes, abuse of office, failure to disclose private interest and dealing with suspected property.
Mr Nyoike (pictured) is accused of colluding with a private company, Nyali Capital Limited (NCL), whose managing director is his wife, Jacinta, to siphon hundreds of millions of shillings from KPA. His brother Alfred Hinga Nyoike and Peter Ndichu Kinyanjui are directors of NCL.
Being sought
Hinga and Kinyanjui are being sought by EACC sleuths while the three suspects arrested are being held at Central Police Mombasa.
The commission boss Twalib Mbarak said the three suspects will be arraigned tomorrow.
Take a quick survey and help us improve our website!
Take a survey
He asked those being sought to present themselves to the nearest police station.
According to Haji, the commission has been probing corruption deals alleged to have been committed between October 2014 and March 2017 where KPA made irregular payment amounting to Sh214.5 million to NCL.
The DPP said the probe established that Nyoike used his office to improperly confer a benefit of Sh214.5 million to NCL.
Nyoike is also in trouble for failing to disclose conflict of interest as his relations are directors at NCL.
"Nyoike didn't disclose to his principal, KPA, that his wife Jacinta is the general manager and his brother Alfred is a director at NCL. This clearly demonstrates conflict of interest on the part of Nyoike," said Haji.
Procurement law
EACC commenced its probe in 2017 following complaints from the public over breach in procurement law, accusing Mr Obunga, a staff in the accounts payable section and reporting directly to Nyoike, of irregularly and single handedly processing all payments to NCL.
"The NCL was irregularly registered in KPA's system without the knowledge of the MD. All payments were processed by Obunga and approved by Nyoike. The Sh214.5 million was paid to NCL account signatory Jacinta at Equity Bank," stated EACC in its probe.
In effect, the EACC noted, KPA was turned into a debt collector for monies loaned by the NCL to suppliers.
The commission also investigated claims that KPA awarded several tenders to several firms for supply of various goods and works without adherence to procurement procedures.
Nyoike was among port officials asked to step aside earlier in 2018 after a government directive pending a lifestyle audit.
EACC believes he has amassed massive wealth since 2014.
First raid
EACC detectives first raided his Nyali house on November 8 and 9 and took away several documents.
They also raided NLC on the fifth floor of Furaha Plaza and seized documents then.
Among the documents retrieved from NLC are contracts between KPA and companies which had won tenders from the port authority.
Other documents seized from Nyoike's house and NLC included KPA LPO for companies owned by some senior politicians in the region.
Others are loan application forms for companies seeking funds from NCL to finance tenders they had won at KPA.
Minutes of a NCL meeting held on September 19, 2016, were also seized.