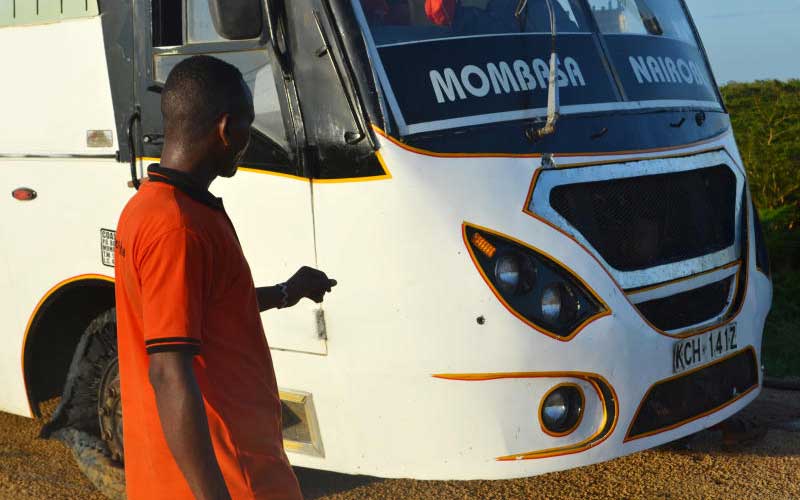 Uncertainty over the number of people killed during Thursday's bus attacks by Al Shabaab insurgents in Lamu continues to grow as families of those who were on the bus, relentlessly search for their loved ones. Both law enforcement officers and bus operators have remained tight-lipped over events leading to and after the horrific attacks. It has also emerged that the Al Shabaab may have started deploying underage militants to some of its operations as survivors of the attack say the attackers were barely out of their teens. From late September 2017, the militant group ordered elders, teachers in Islamic religious schools, and communities in rural areas to provide hundreds of children as young as 8 years or face attack.
SEE ALSO: Church that survived three attacks strives to rise again
The armed group's increasingly aggressive child recruitment campaign started in mid-2017 with reprisals against communities that refused to comply. In recent months, hundreds of children, many unaccompanied, have fled their homes to escape forced recruitment.
Islamic schools
"Al Shabaab's ruthless recruitment campaign is taking rural children from their parents so they can serve this militant group," said Laetitia Bader, senior Africa researcher at Human Rights Watch. "To escape that cruel fate, many children have fled school or their homes." Over the past decade, Al Shabaab has recruited thousands of children for indoctrination and to become frontline fighters. The armed group has opened several Islamic religious schools in areas under their control while strengthening indoctrination methods including by bringing in younger children, as well as forcing teachers to retrain and teach Al Shabaab's curriculum in schools.
SEE ALSO: Police detain two Algerians in anti-terrorism operation in Barcelona
In June of 2018, the UN Security Council's Somalia Eritrea Monitoring Group reported that in June, the insurgent group had detained 45 elders in Somalia who refused to supply them with 150 children and only released them on condition that the children would be handed over. The SEMG found that 300 children were abducted from the area during this period and taken to an Al Shabaab school. The terror group had earlier announced through its radio station that it was introducing a new curriculum for primary and secondary schools and warned teachers and schools against "foreign teachings." Lamu residents who spoke to
Saturday Standard
off the record for fear of reprisals, alluded to the possibility of the underage attackers being natives of the region. For close to one year, schools in some parts of Lamu and Tana River counties remained shut down as Operation Linda Boni, an attempt by Kenya's security forces to flush out Al Shabaab members from the expansive Boni Forest took shape. Villages within the forest were effectively evacuated, greatly hindering chances of hundreds of children attaining an education.
SEE ALSO: Tunisian families battle to repatriate children of jihadists
On Thursday, gunmen believed to be Al-Shabaab fighters attacked a passenger bus at Nyongoro near Witu town in Lamu County. Nyongoro falls within a volatile area of Lamu where an insurgency by Al Shabaab militants has spread to since mid-2017. The Mombasa Raha bus was traveling from Mombasa to Lamu town. Area county police boss Irungu Macharia confirmed the incident to
Standard Digital
, adding that a security team has been deployed. He said at least three people have been confirmed dead, adding that he was in communication with officers on ground and promised to share more information as soon as was available.
OB report
A police OB report of the incident seen by
Saturday Standard
did not say how many passengers were on the bus registered KCH 141Z. Residents also said there were reports that the insurgents had been spotted in parts of the county, forcing the police, army and the General Service Unit officers deployed in the area to reintroduce a curfew in parts of the county as a heightened security measure. Witnesses also say the attackers melted away into Boni Forest after the attack. Security officers managed to kill three insurgents and arrested one of them. Most of them however escaped. Lamu has witnessed several brutal attacks by the insurgent group which continues to devastate the tourism sector that supports Amu Island, a UNESCO Heritage site.