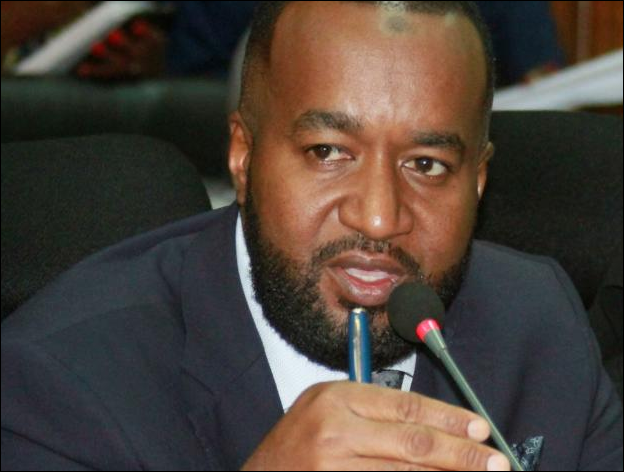 Mombasa Governor Hassan Ali Joho yesterday announced that some members of his outgoing cabinet will not return to office over non-performance.
The governor's revelation comes four days after all the county executives were sent home at the end of their two-year contracts.
Mr Joho said yesterday that only former county executives who excelled in three parametres - social, political and economic impact between November 13, 2017 and this week when they left office will be considered for renewal of contracts. The governor revealed that he has constituted a team to investigate and gauge public expectation and views on the outgoing cabinet and possible replacements.
He said reconstitution of the cabinet could happen in the coming days.
Mr Joho said some of the outgoing county executives are lobbying to be reappointed but residents of Mombasa will also have a say on who returns.
Read More
Economic impact
The governor explained that he gave the county executives his manifesto and masterplan for his capital projects and they were supposed to make social and economic impact on the lives of residents.
Mr Joho revealed that together with an independent team, he has been evaluating the performance of individual county executives.
"I have done evaluation on what each county executive has achieved in the past two years. There are some who have done well and others are wanting. I was given a five-year mandate by voters and in turn, I have to evaluate the performance of the people under my leadership. In three or four days, I will make a decision on who stays and who goes," he said.
He explained that focus has been on the county executives because they provide policy guidelines and ensure chief officers and staff below them implement the same.
Mr Joho said that measures have been put in place to ensure there was no vacuum in the county government.
"There cannot be vacuum because county executives provide policy guidelines while chief officers and those below them execute," he explained.
The outgoing cabinet team comprises deputy governor William Kingi who holds the Education docket, Maryam Mbaruk (Finance), Hazel Koitaba (Health), Godfrey Nato (Environment) and Munywoki Kyalo (Youth and Sports).
Others are Fatma Awale (Water), Seth Odongo (Devolution), Fawz Rashid (Trade and Tourism), Taufiq Balala (Transport), Edward Nyale (Lands) and Hassan Mwamtoa of Agriculture and Fisheries.
Those that governor Joho reappointed after his first term are Ms Koitaba, Ms Awale and Mr Balala.
Meanwhile, Mr Joho nominated Mr Dennis Lewa for county secretary. County Assembly Clerk Salim Juma has invited the public to attend Mr Lewa's approval hearing on November 21.
Mr Lewa is set to replace Mr Francis Thoya, whose term expired in February. Mr Thoya has been campaigning to succeed Joho in 2022.