Confidential correspondences lifts lid at the rot at KFS, and why disbanded board wanted top management sacked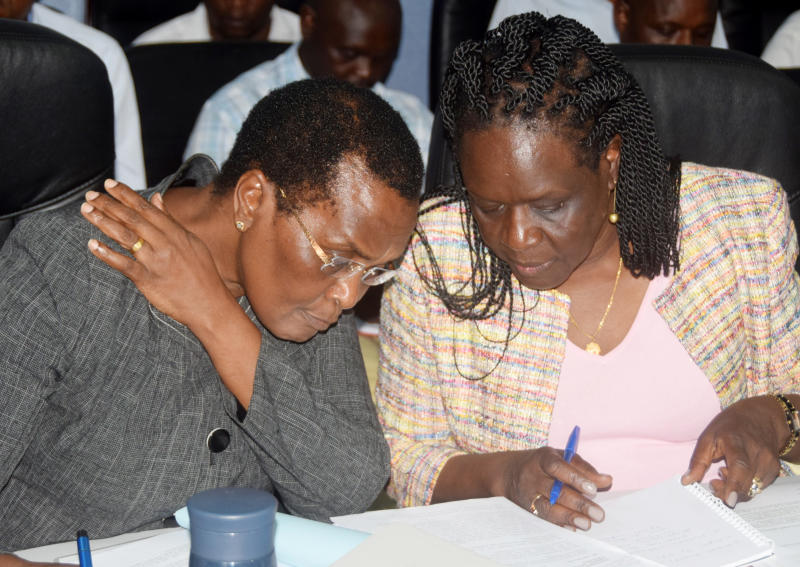 Confidential documents by the disbanded board of Kenya Ferry Services (KFS) have lifted the lid on the extent of rot at the State agency.
It has emerged that even before the September 29 Likoni Channel ferry tragedy which claimed the lives of a woman and her daughter, the board had called for a senior management shake-up. It recommended the sacking of Managing Director Bakari Gowa over alleged incompetence.
And further to the letter sent to Transport Cabinet Secretary James Macharia, dated July 31, 2019, KFS board chairman Dan Mwazo had invited Directorate of Criminal Investigations (DCI) boss George Kinoti to institute investigations on how services were being procured at KFS.
Mwazo informed the DCI that while hundreds of millions was being spent every year on repairing ferries, the vessels did not reflect the expenditure, with three of them in dilapidated state, posing safety risks to commuters.
Dilapidated vessels
"The vessels are in a dilapidated state posing safety risks to commuters. While KFS has annually set aside enormous funds for servicing the vessels, there isn't much to show," said Mwazo.
He asked Kinoti to institute investigations on whether procurement laws were followed and how funds for repairs of the vessels and dry-docking had been spent.
The board chairman also asked the DCI to conduct a lifestyle audit on key personnel, including that of Dr Gowa, those involved in finance and procurement areas as well as some board members.
The letter to the DCI, which was copied to the Ethics and Anti-Corruption Commission (EACC) was done on October 15, after the ferry incident. It raised questions on the operations at the KFS.
The letter was done just days before President Uhuru Kenyatta disbanded the board, sending Mwazo and his colleagues home.
In the letter dated July 31 to Macharia, the board asked the ministry to consider immediate revocation of Gowa's contract, and a major shake-up of the top management.
Mwazo said the recommendation was based on apparent lack of leadership at the corporation's highest office, with clear manifestation of lack of teamwork, general low morale among workers and unhealthy and "unworkable" relationship between the workers' union officials and the management.
Negative image
The board had observed that there was a negative image of the company, both internally and externally, which required to be urgently addressed and which in the view of the board could not be realised with the top management as constituted.
Mwazo and his board had arrived at the decision barely a month into his taking over as chairman on June 23.