See you in court over ferry cash, says KFS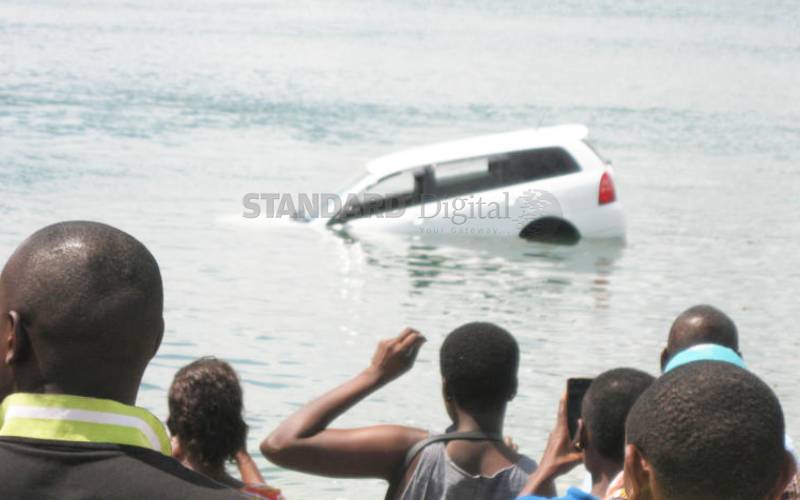 The family of Mariam Kighenda and Amanda Mutheu have to battle the Kenya Ferry Services (KFS) agency's insurer in court for compensation.
KFS Managing Director Bakari Gowa yesterday advised the family to seek legal guidance in anticipation of a court battle.
"The issue of compensation will not be easy. The family will have to hire a lawyer to go to court," said Mr Gowa, who revealed that the agency had given the family Sh200,000 to cater for funeral expenses.
He denied reports that the money was a form of compensation. "It is true we issued two cheques of Sh200,000 to the widower, John Wambua, and Mariam's father, Peter Mwaghongo, to support burial arrangements," said Gowa.
The payment, which was made through two cheques of Sh100,000 each, was criticised by some social media users who accused KFS of "compensating the family with such little money".
Gowa said the agency held a meeting with the family yesterday morning, who gave the names of a chairman and treasurer.
"The selected officials, including their spokesman, gave us their budget and we told them what we have, after which we arrived at an agreement," said Gowa.
On Monday, Mayfair Insurance Company announced that it had paid Wambua after he lodged a claim for the car that plunged into the Likoni channel.
KFS claims it has insured its fleet of six ferries with an international firm at an annual cost of Sh80 million.
Mariam and her daughter Amanda drowned on September 29 when their car slipped from the MV Harambee into the Indian Ocean. It took divers 13 days to retrieve the Toyota Isis and the two bodies from the deep waters. The recovery operation saw Kenya Navy divers joined by experts from South Africa.