Kilifi hotelier challenges Sh80m lawyer's bill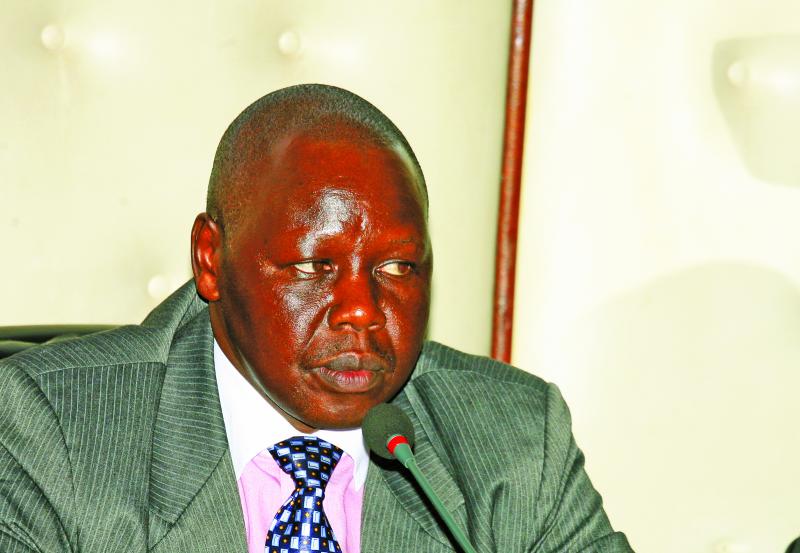 A hotelier in Watamu is embroiled in a legal tussle with prominent lawyer Katwa Kigen's law firm, which has handed her a bill of nearly Sh80 million for services rendered.
In an application before a Malindi court, Joyce Jepleting Reinhard is contesting the fee, saying Mr Kigen (pictured) only represented her during the hearing of the case between 2016 and 2018.
Kigen has sued the hotelier, demanding Sh79,522,471 for the services he rendered in a legal dispute over the ownership of a multi-million property.
In 2012, Ms Jepleting and her husband, Daniel Bernhard Reinhard, sued Giovani Ozzi and Damaris Nthenya and their associate, Andus Keller, for illegally occupying the property.
According to the court documents, Ms Nthenya took over the ownership of the hotel, claiming she was a step-daughter of Daniel Bernard Hefti, who died in 1999.
The dispute
The court ruled that before his death, Hefti had bequeathed the property to Jepleting and her husband, and Elizabeth Bernhard Reinhard.
Kigen represented Jepleting, who is the daughter-in-law of the late Hefti, in the dispute.
Jepleting, through her lawyer Jackeline Chepkwony, yesterday filed an application to oppose the bill, claiming she paid Kigen the agreed fee of Sh3 million.
Jepleting has filed an application at the Lands and Environment Court in Malindi, seeking orders to strike out the bill of costs.
The application before Judge James Olola seeks to strike out the bill pursuant to Section 45 of the advocates remuneration order, where a lawyer is barred from taxing a bill of costs when there exists an agreement by the parties for fees.
In the application, Jepleting has attached documents to prove she paid Kigen the agreed fee in full.
The court documents on fees payment done to Katwa & Kemboy Advocates indicate Jepleting paid her former lawyer Sh553,500 via M-Pesa between July 7, 2016 and July 26, 2017.
Jepleting also paid the lawyer Sh2,150,000 through bank transfers between July 19, 2016 and April 25, 2017.
During the signing of the agreement, Jepleting reportedly paid Sh500,000 in cash, which was acknowledged by the lawyer.
"Pursuant to Section 45 of the Advocates Act, the legal fees of an advocate where an agreement has been entered into by virtue of the said section should not be subject to taxation," said the application dated July 26, 2018.
Instruction fee
In her supporting affidavit, Jepleting said she entered into an agreement in a letter dated August 3, 2016, for the legal fees payable to Kigen's law firm.
"The agreed instruction fee was Sh2.5 million. I subsequently made payments to the tune of Sh3,203,000 being legal fees, disbursements, attendance and getting up fees, both through M-Pesa and bank transfers," she said in the affidavit.
Justice Olola ordered the parties to make submissions on November 20.