EACC recovers Sh2b in stolen public property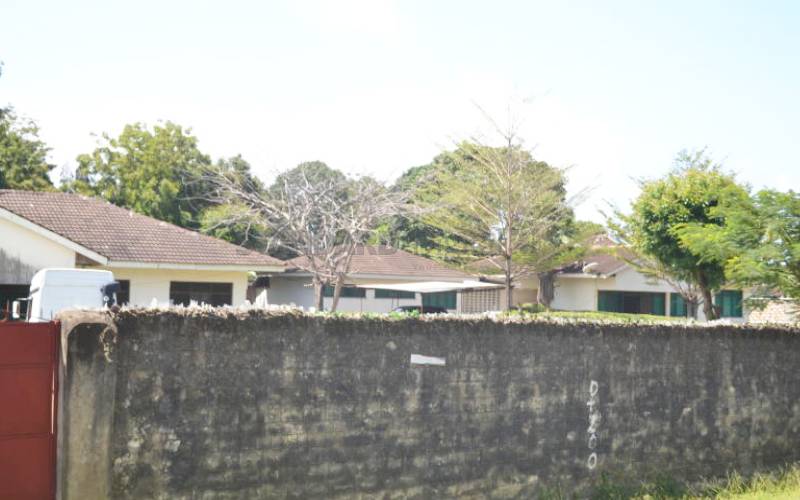 The anti-graft agency has recovered public assets worth Sh2 billion in Mombasa and Kwale counties.
This comes even as the Ethics and Anti Corruption Commission (EACC) says it is fighting to recover more illegally acquired public properties held by politicians, government officials and business people.
According to EACC, the country has witnessed unfettered grabbing of land belonging to airports, public health centres, prisons, public parking and schools, that which was reserved for public recreation.
So far, the commission has recovered property worth Sh2 billion that include thousands of acres of land belonging to Changamwe and Mvita Boys schools, Mvita clinic, Shimo La Tewa prison, Uhuru Gardens, Jomo Kenyatta and Jamhuri public beaches.
Other properties that have been recovered include the Registrar of Persons' office, a piece of land in front of the education office and municipal offices, part of Kenya Wildlife Services (KWS) offices, Ganjoni clinic, Kenya Ferry Services (KFS) and the 11-acre Malindi bus park.
Investigations show a total of 10 companies associated with powerful politicians, business people and government employees have been behind blatant theft of public land and houses.
According to EACC spokesman Yassin Amaro, part of the recovered property has been put to good public use.
"The piece of land near Mbaraki School has been converted into a playing ground that is being used by close to 1,000 pupils for games. The one for prison is now being used for agriculture while the county government has now built more structures to serve more people at the affected clinics," Amaro said.
Amaro said the fight to recover public assets will continue and appealed to those holding them to to surrender them.
Records show the land that had been grabbed from Uhuru Gardens is valued at Sh620 million while that grabbed at Jomo Kenyatta public beach is worth Sh250 million.
The land belonging to Shimo La Tewa prison and Jamhuri Park is valued at Sh162 million while the illegally gotten land belonging to Ganjoni clinic and KFS is valued at Sh102 million. The grabbed Malindi bus park is worth Sh130 million while the KWS plot is valued at Sh112 million
The land named as Kwale/Kinondo/Chale/99/100/102/130 and 135, all belonging to KWS and which had been reserved for a marine national reserve has also been recovered.
Investigations show that Kwale/Diani Beach Block Numbers 1366-1377 within Diani airstrip, belonging to Kenya Airports Authority (KAA) worth Sh40 million has also been recovered.
Edward Ngure, Mombasa county director of meteorological department, said his office is fighting for grabbed houses in Nyali and a plot at Moi International Airport.
"One of the grabbed houses in Nyali had an underground weather signal which was vandalised. We are in court to recover these properties," Ngure said.
In another landmark court ruling against grabbing, Justice E.KO. Ogola on September 18, 2017 ordered former Kenya Ports Authority Managing Director James Mulewa to pay the government Sh63 million and a further Sh11 million over unexplained immovable property he acquired during his tenure.
The judge ruled that some of the unexplained properties that Mulewa had acquired included a vacant plot MN/1/13483 worth in Nyali valued at Sh5 million and a four-bedroom maisonette, Bandari villas (MN/1/15351) worth Sh6 million.
In the Environment and Land Court case number ELC NO.166 of 2009 filed by EACC in Mombasa against Aerial Developers Limited, Enock Tuitoek and Sammy Silas Komen Mwaita (now Baringo Central MP), Justice C.K. Yano returned some properties to the Government on July 10 this year.
Among the properties EACC is seeking to recover are 20 high end houses in Nyali, Bamburi and Miritini in Mombasa County.
Each of the houses sits on a half-acre piece of land and belong to Kenya Civil Aviation Authority (KCAA), Kenya Revenue Authority (KRA) and the Meteorological Department.
The Sh1 billion staff quarters are occupied by employees of the three agencies who pay rent to government but the title deeds are held by private individuals.
The writer is a Bertha Fellow.