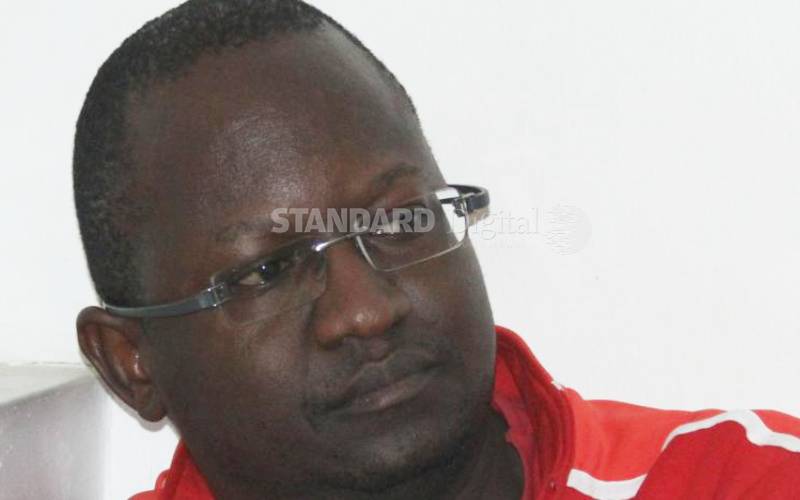 Mombasa Principal Magistrate Edgar Kagoni's tribulations at the hands of anti-narcotics police have now
crystalised
in a video clip of events of the last police station he was held in Nairobi and interviews with his handlers at Port Police in Mombasa.
Mr
Kagoni was freed yesterday despite a Mombasa High Court order on Monday that suspended his intended prosecution. He was arrested on Friday and detained at Port Police Station in Mombasa before he was spirited away in an operation that began at
2am
on Monday.
Unsigned order
Despite the court ordering that he
be
released, officers at Jomo Kenyatta International Airport (JKIA) Police Station refused to free him because the order had not been signed.
SEE ALSO: Flights ban takes toll on construction
The State wants to try him for alleged mishandling of a drug consignment in respect of a suspect he convicted and jailed for 30 years and fined Sh90 million. Delivering the order on Monday, Justice Reuben Nyakundi said the order to suspend prosecution and free Kagoni could be served via email, WhatsApp and even orally, but in the clip the officer who was served with the order can be seen and heard engaging in a bitter verbal exchange with lawyer Nelson Havi and other lawyers after declining to accept the "unsigned" document. In the clip, a chief inspector sits about swinging in his swivel chair, talking on his cellphone unmoved, as lawyers yelled and begged him to comply with the order. The officer can be seen sitting pretty and unperturbed by the presence of lawyers trying to serve him papers. One of the lawyers can be heard yelling: "The DPP, who is a party to the suit, has instructed police not to release him (magistrate)."
SEE ALSO: Businesses bet on flights resumption
The officer then briskly walks out on the frustrated lawyers, who appear taken aback by the turn of events. In Mombasa, investigations by
The Standard
established that Kagoni was whisked from his cell at Port Police Station at
2am
by 15 policemen in three Subaru cars, all without the knowledge of Mombasa police bosses. "They came, some were inside the motor vehicles parked outside the station and they only told us they wanted their guest," said an officer aware of the happenings, but who asked not to be named.
Kagoni's
lawyer Jared Magolo and local police bosses lamented that the magistrate was taken away without their knowledge, bundled into a car and taken to Moi International Airport then flown to JKIA at
6am
.
Mr
Magolo said he found out his client was missing from Port Police Station at around
6am
on Monday.
SEE ALSO: Domestic flights resume
"I was informed by a colleague who had been in touch with the magistrate that my client had been taken away by
anti-narcotic
police officers after midnight, which was a violation of his right to representation by an advocate, who was supposed to be present when he was moved,"
Magolo
said, adding that although the State was aware he was the magistrate's lawyer, no efforts were made to contact him. When the anti-narcotics officers arrived, the station commander was not in, according to an officer who indicated that "we are not sure whether the local OCPD and OCS
was
aware they were taking away the magistrate." The team from Nairobi ordered the duty officer to hand in "our guest and they took him away as fast as they came. The station superiors had by then not reported
to work
since it was too early."
Personal effects
Apparently, the magistrate did not have time to collect his personal effects from his windowless cell, where he had spent two nights on a two-inch mattress. He had used two
travelling
bags for a bed and covered himself with a
bed sheet
. By yesterday, the
travelling
bags and bed sheet were still in the empty cell. Also strewn on the cell floor were remains of fruits the magistrate ate. "The magistrate was pulled from his sleep and he was only allowed to wash his face using water taken from a disused tub," according to a witness who added that "the magistrate did not utter a word as he was taken into the car and whisked away." According to a police officer in the station, Kagoni was the only detainee at the Port Police Station cell for the two days he was held there. On Sunday, he was visited by his lawyer.