Multi-million palatial homes threatened with demolition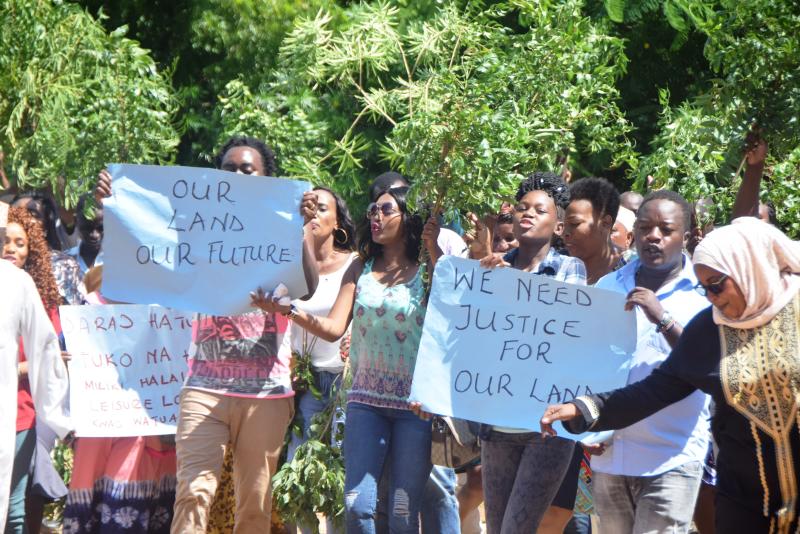 Hundreds of houses, mosques, churches and schools face demolition after the court declared that the 300 acres on which they stand belongs to a private investor.
Yesterday, more than 700 residents with title deeds to prove ownership of the disputed land protested the ruling, saying they were not given an opportunity to defend themselves.
Leisure Lodge Hotel had gone to court to challenge the Government's decision to settle squatters on the land. But the residents now claim the land rightly belongs to them.
"We exchanged our land with Leisure Lodge. We gave the hotel our 93 acres at the beach to build a golf course and it gave us 300 acres," said the residents' spokesperson Shee Mwamindi.
Mr Mwamindi said the case was between the hotel's owner and the State and that they were not involved.
In a gazette notice issued on July 9, 2010, the Government gave the land to squatters. Some sold it to third parties, who have since developed the land.
Local leaders and the residents said the ruling affected property worth millions of shillings.
The hotel's General Manager John Mutua, however praised the ruling, saying: "Justice has finally prevailed and triumphed after 17 years of court battles. The judgement is elaborate and speaks for itself".