Kwale Governor assures residents of water supply during drought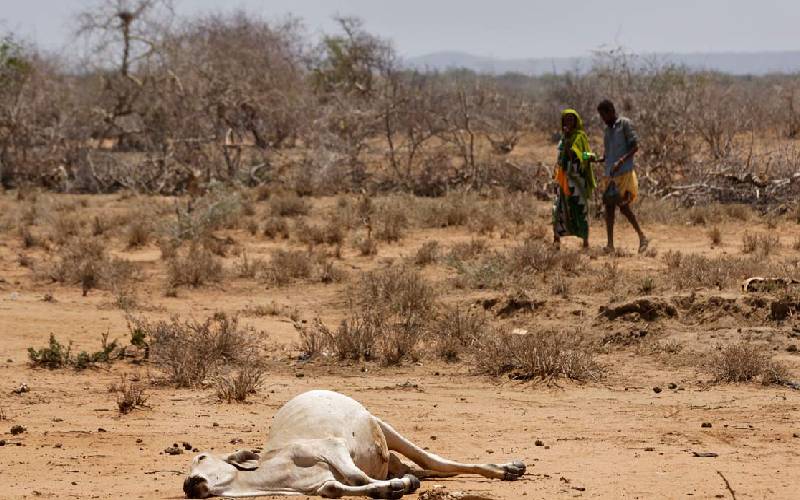 The County has started constructing dams and water pans to mitigate perennial drought in the region.
Currently, dam construction work is going on at Mwakalanga in Mwereni location, Lunga Lunga sub-county.
The project started three months ago and is expected to cost Sh150 million.
Once complete, it is expected serve Mwakalanga, Kalalani, Naseria, Mwanya wa Bugu and Magogoni villages.
Speaking when he toured the project last weekend, Governor Salim Mvurya said the county was also working on Nyalani, Dziweni, Kizingo, Chanzou dams as well as the proposed Silaloni one.
"We are constructing a number of dams across the county to mitigate against the persistent drought. I am happy the Mwakalanga dam project is on course and will be completed soon. I want to dispel fears that the project is non-existent on the ground," he said.
Piped water
Apart from the dams, Mvurya said the county was also extending piped water and sinking boreholes in Lunga Lunga, Msambweni, Matuga and Kinango sub-counties.
Currently, the region is experiencing a biting drought, which has also seen a sharp rise in cases of human-wildlife conflicts.
Mwereni ward representative Menza Beja said the construction work at Mwakalanga dam was within the stipulated timelines.
"We are happy with the progress. The excavation work is complete and the information we have is that the contractor will be through with the embankment in the coming weeks," he said.
The dam is being constructed by End to End Company Limited and is expected to provide clean water to thousands of residents.
It comes as the region continues to sink deeper into a water crisis.
In Mwareni ward, all the 12 seasonal rivers in five remote villages bordering Tanzania have dried up.