Shebesh roots for state funding of Coast terror victims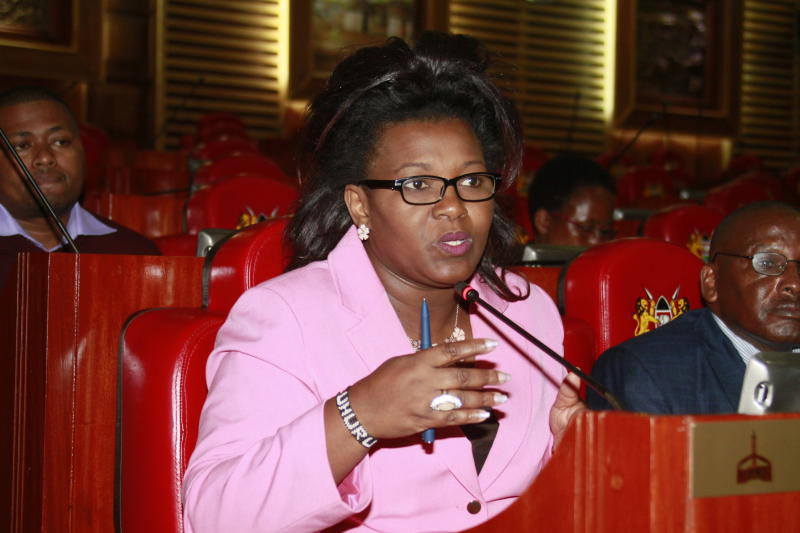 The Government will offer financial support to families affected by a terror group in Coast, a State official has pledged.
Ms Rachel Shebesh, Chief Administrative Secretary for Public Service, Youth and Gender, said the families would be given loans to start businesses.
Women affected by Al Shabaab operations, she said, would be grouped and also given loans to start income generating projects.
"Most of the families whose relatives joined Al Shabaab or disappeared are poor. Some of them will be trained and given loans to start businesses," she pledged on Tuesday evening.
She spoke at a two-day conference for women on countering terrorism at the Star of the Sea High School hall after a mother tearfully narrated how her first-born daughter was lured into join Al Shabaab by a friend after completing college.
"She told me she was being assisted by a friend to get a hotel job in Malindi but soon after her phone went off. I went to Barawa in Malindi to look for her but nobody had a clue about her whereabouts," she said.
The conference was convened by Coast Education Centre (COEC) to sensitise the public on countering violent extremism.
Ms Halima Mohamed, the COEC executive director, said women extremists were no longer considered passive or victims but as dangerous as their male counterparts, hence the need to build resilience in communities vulnerable to radicalisation.
She said COEC had been counselling victims of violent extremism and had acquired land to resettle some of them.
At the same time, Shebesh said she was shocked to learn that the United Nations Security Council was yet to list Al Shabaab as a dangerous terrorist group.
According to the CAS, there is urgent need for the UN Security Council to list Al Shabaab alongside Islamic State of Iraq and Syria and al Qaeda to enhance the fight against terror groups in East Africa.