Taita Taveta police probe death of secondary school teacher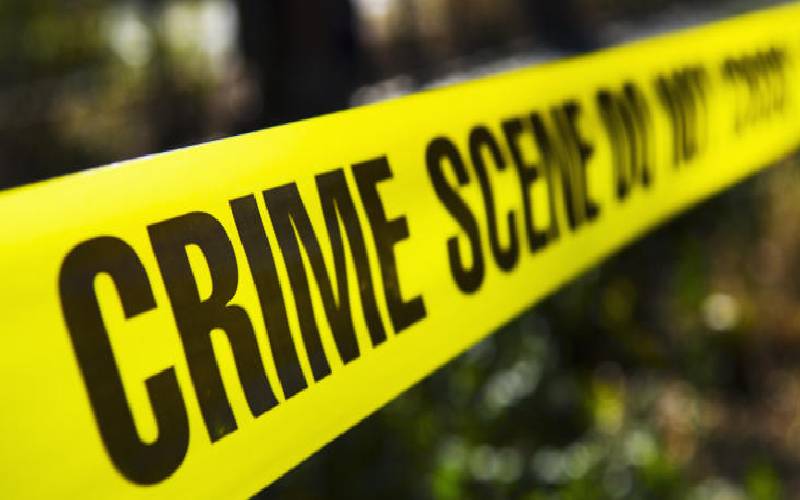 Police are investigating an incident in which a secondary school teacher collapsed and died in Taita-Taveta County.
According to the police, the Bura Girls High School teacher who has not been identified died on Monday night while he was being rushed to Mwatate Sub County Hospital.
Area OCPD Monica Kimani confirmed and said police have launched investigations into the cause of the teacher's death.
"We are treating the matter as sudden death as we wait for a postmortem examination to be carried on the body to determine the actual cause of the death," said the OCPD yesterday.
"The 27-year old teacher was with his students during the day time. He later collapsed at night and died as he was being taken to the hospital. The deceased body was taken to Voi County Referral hospital and investigations launched," added Ms Kimani yesterday.
Briefing The Standard on the incident, the police officer said they were handling the matter. "Postmortem examination will determine the cause of the teacher's death," she said.
This comes as mysterious deaths continue to rock the school.
Police and education officials said in the past three weeks, the school has so far lost two teachers and a board of management member.
"We are only investigating the death that has been reported to the police. If there are other deaths, then they have not been reported to us," said Kimani.
School sources said the deceased, a father of two involved actively himself before tragedy befell him.
"The deceased was active with his students at the school playing ground during the day and there was no sign that he was sick. The death is a major blow to the family and the school at large," said one of the teachers.
The school authorities could not however be reached for comments.
Neighbours said the teacher, who had rented outside went out at night to answer a call of nature. As he was coming back, he started gasping for air, said the neighbours.
The neighbours said they rushed the teacher to the hospital for treatment but died on arrival.
A senior education official who declined to be named said the Sub County has so far lost three teachers since the beginning of this year. One of the teachers died of cancer, said the education officer yesterday.
Meanwhile, a cloud of gloom has engulfed the National School following the death of the teacher. Teachers, parents and students are still coming to terms with the death of the teacher.